Support our appeals
Want to play a part in one of our major national fundraising appeals? There are lots of ways your company can help with one of these high-profile events.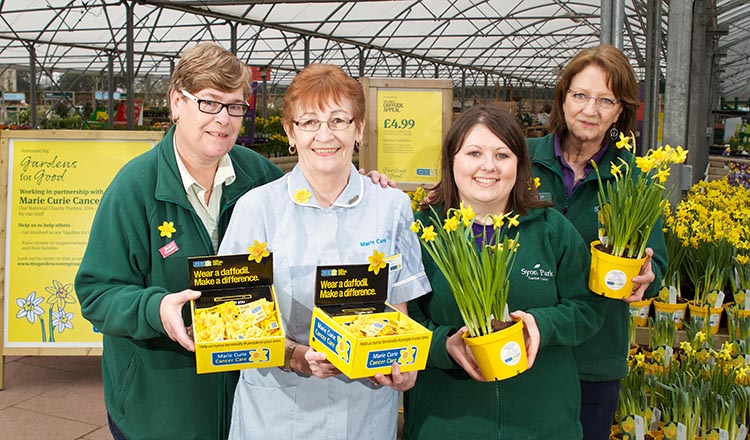 The Great Daffodil Appeal is our flagship fundraising event that sees our yellow daffodil pin badges brighten up the country in March. Your company can get involved by selling daffodil pins in your offices/stores, volunteering as collectors in your local community and wearing yellow to work to show your support for Marie Curie.
The Blooming Great Tea Party is an opportunity for your employees to show off their baking talents and tea making skills. Whether it's a bake sale or a Mad Hatter's tea party, invite colleagues, friends and family to join you during June and July to support Marie Curie.
Northern Rail case study
Northern Rail provided invaluable support during the Great Daffodil Appeal in 2014, providing advertising space and sites to run manned collections. They even created special posters for the outside of their trains to promote the appeal throughout March providing a unique opportunity to raise awareness of our appeal.