Commercial partnerships and sponsorship
Marie Curie delivers the highest standard of mutually-beneficial commercial partnerships & sponsorship opportunities.
Commercial partnerships
Through cause related marketing campaigns, we will not only improve the lives of those living with a terminal illness, but we will provide your business with the opportunity to:
Increase sales
Engage new customers whilst retaining existing ones
Gain positive association with a top ten recognised charity in the UK
Strengthen brand awareness & create positive PR opportunities
Make a tangible difference
Brands such as Tesco, P&G, Superdrug, Wyevale & Suttons have all worked with Marie Curie with fantastic results, demonstrated by increased sales and customer engagement.
We are a forward thinking, innovative charity and we will strive to create a relevant and engaging campaign for you and your customers.
P&G and Superdrug #Feelsuper campaign
In 2015, Superdrug and P&G joined forces with Frankie Bridge to raise vital funds for Marie Curie.
At Superdrug stores nationwide and at Superdrug.com, each time you bought selected P&G products including brands such as Olay, Gillette, Oral-B and Max Factor, a donation was made to Marie Curie.
Results
The campaign was fronted by Frankie Bridge and had a reach of 400 million OTS.
Over 200% more products than expected sold, which generated a donation of over £113,000 in its first wave for Marie Curie.
Overall sales figures achieved an 11% increase on the same period in the previous year, with hair care achieving an amazing 84% increase.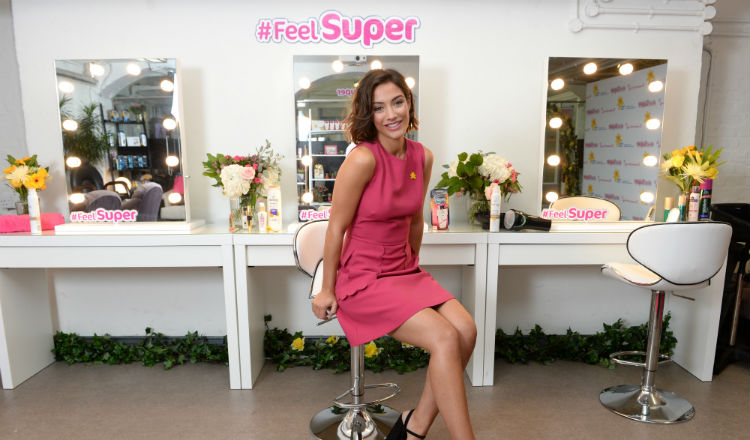 Tesco and Greenyard fresh-cut daffodils
Tesco and supplier Greenyard Fresh Flowers (previously Winchester Growers) support Marie Curie through an annual fresh cut daffodil promotion.
The successful pilot in 2012 raised over £50,000 for Marie Curie and has since been rolled out to all Tesco stores. In 2013 sales of fresh cut daffodils in the promotion doubled to achieve £1million in product sales.
Throughout the daffodil season 2017 Tesco and supplier Greenyard Fresh Flowers will join forces once more to support the Great Daffodil Appeal to donate a further £70,000. This will bring the total amount donated over the years to £500,000 from the fresh-cut daffodil promotion.
Suttons Seeds
"Last year we were delighted to partner with Marie Curie to help promote and raise funds for their work by making a donation on the sale of all daffodil bulbs from our catalogues and website.
Naturally we had hoped that our customers would appreciate the gesture but we were delighted that the promotion also helped lift our daffodil bulb sales by over 20% compared with only a 2% uplift in daffodil sales on our other gardening brand which did not promote the Marie Curie donation.
It's rare to find an activity that works on so many levels with everyone feeling like a winner!"
David Robinson, Managing Director, Suttons Seeds
Sponsorship
We are delighted to offer a variety of sponsorship opportunities that can be tailored to suit your business objectives, from special events to national campaigns such as The Great Daffodil Appeal and Blooming Great Tea Party.
From our carefully selected sponsorship packages, your company will be able to:
Raise brand awareness and preference
Drive positive PR and raise awareness of business activities
Provide attractive content for a range of products and services
Build emotional commitment to your brand
We are delighted to be working with TMF Group as the headline partner for the Global Reach Challenge. TMF Group is one of the world's leading providers of global business services and is delighted to be supporting Ranulph's challenge and helping raise funds for Marie Curie.