Meet our members
A selection of fundraising group members explain what they enjoy best about volunteering to raise money in their local areas for Marie Curie.
Farnham Fundraising group
Jill Channing - Secretary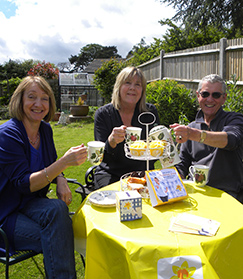 What would you say to someone thinking of joining their local fundraising group?
Go for it! You can get involved as much or as little as you can manage, and you will find it the most uplifting experience and make some new friends into the bargain.
How has volunteering helped you?
It is such a wonderfully rewarding experience; the kindness and generosity of people we meet in the course of our fundraising are really inspiring and it is a good feeling to know we are doing something truly worthwhile.
If you could choose any three celebrities to join your group who would you pick?
Bill Gates – he must be one of the most successful fundraisers ever and we could learn a lot from him
Boris Johnson – whatever he does he generates headlines, so we would get lots of publicity
Joanna Lumley – another great campaigner and generator of headlines, she would also make us laugh and teach us to be 'Absolutely fabulous'!
What made you want to join the fundraising group?
Having done a few sponsored walks and a bit of collecting in the past, I heard so many heart-warming stories about the work of the Marie Curie nurses that I wanted to do a bit more. We have raised nearly £10,000 since the group was founded last November and are already planning ahead for Christmas. It is one of the best things I have ever done and I would encourage anyone to get involved with this wonderful charity.
Camborne Fundraising Group
Christine Chalkley - Chairman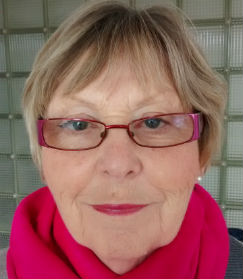 What's your role?

My role is Chairman of the Camborne Fundraising Group. We have a committee of seven people and between us we come up with various ideas for fundraising events. I would say my main role is coordinating and participating in the group's fundraising events and organizing the group and volunteers to assist with collections, such as the Great Daffodil Appeal.
What do you enjoy about volunteering?

Feeling that you may in some small way make a difference, and meeting new people.
Has volunteering had any impact on you personally?

We really enjoy doing this, being part of the Camborne Fundraising group has given us the opportunity to make some long lasting friendships.
Buxton & Chapel Fundraising Group
Cathy Grange - Secretary

Give three words that describe your first year as a Marie Curie fundraising group?

I would say our first year has been fun, rewarding and very promising!
As a new group what fundraising have you enjoyed the most?

I think one of our best events was the Blooming Great Tea Party - we had glorious weather and had lots of fun with everyone who came along to support our group. It was a lovely day and we raised almost £700.
What would you say to encourage other people to form and join a fundraising group?

It's a brilliant way to get involved in your local community to do something good, plus you make new friends and have fun doing it! Knowing you are part of a team that makes a real difference to people is immensely rewarding.
Halifax Fundraising Group
Beryl Ritchie - Treasurer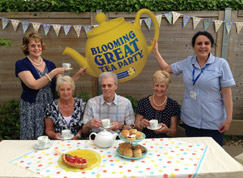 What does your role involve and what do you enjoy most?
As Treasurer, I count and bank all the money and make sure we keep our paperwork up to date. As a group we're proud of what we do and every member is totally committed – we all support each other. The generosity of the public is so heartwarming and makes it all worthwhile.
The Halifax Fundraising Group organises lots of collections. Who's your dream collector?
Jeremy Vine from Radio 2. He'd be very good.
What would you say to encourage other people to join a fundraising group?
We're a happy lot – it's very rewarding.
---
Holmes Chapel Fundraising Group
Jean Edwards - Secretary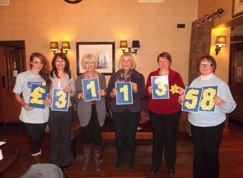 What does your role involve and what do you enjoy most?
Organising the regular meetings, taking notes, circulating them afterwards and promoting the group through local marketing and press. I truly value the support I get from the local Community Fundraiser and have enjoyed making new friends while raising lots of money.
The Holmes Chapel Fundraising Group is holding a fashion show this September. Who's your dream model?
Twiggy. She's smart, attractive and has a great girl-next-door attitude.
What would you say to encourage other people to join a fundraising group?
It's a nice way to meet other people while doing good for a great cause. It gets you out in the community and you can have fun.
---
Ealing Fundraising Group
Perry King - Member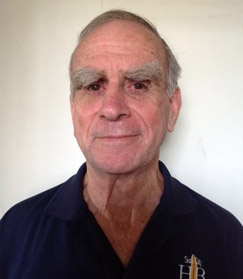 What does your role involve and what do you enjoy most?
Helping to plan our upcoming events and getting involved in our fundraising activities. I love hearing peoples' stories about how Marie Curie has helped support them.
The Ealing Fundraising Group holds comedy evenings to raise funds. Who would be your dream comedian to perform?
Dara Ó Briain – he's very intelligent and funny too.
What would you say to encourage other people to join a fundraising group?
It's great to feel involved and know that I'm doing something to help.