Katy's story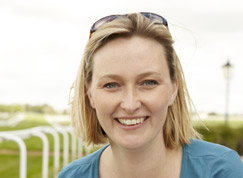 "My mother died from cancer and a Marie Curie Nurse came to our house to help her through her last hours. It was such an overwhelming time for all the family and I remember feeling quite frightened about what was going to happen until the nurse arrived. She was wonderful and helped us through what was an incredibly difficult time.
""I wanted to thank the charity in some way. I was in the local library and I saw a poster asking for an 'hour of my time' to help collect money during the Great Daffodil Appeal. I found out they were looking for someone to co-ordinate the collections in Epsom, so I volunteered to help out.
"I found it such a positive experience that I continued to organise the collections for the next two years. As a result I met a lot of amazing people who also felt passionate about Marie Curie and several of them came back to help out year after year. When I was contacted about setting up a fundraising group in the area I jumped at the chance.
Fundraising group events
"As the Treasurer I am responsible for the financial side of things. I keep a record of how much we have raised and any expenditure that may have been incurred. This could be venue hire, prizes and things like that, though we can usually get these for free. Marie Curie makes it easy by providing you with a comprehensive handbook.
"Being in a fundraising group is a lot of fun. As a group we can raise far more than we would ever be able to individually. Our meetings are very social and light-hearted and everyone pulls together to arrange events as we all have an underlying common goal."