Volunteer as an Expert Voice
Marie Curie Expert Voices are people with direct experience of terminal illness, for example through caring for someone at the end of their life. They generously donate their time and share their experiences to help us improve future care.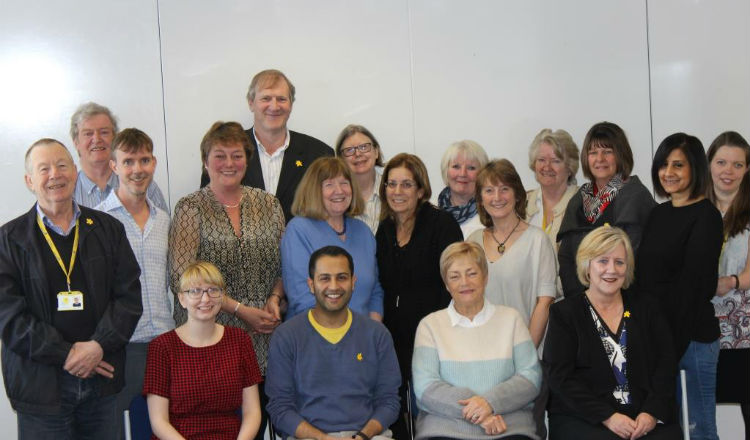 About our Expert Voices
Our Expert Voices work across Marie Curie, using their unique skills, knowledge and experiences to help us provide the best possible care and support to people who need us.
Expert Voices live across the UK and get involved either by coming together face to face for meetings, or remotely via email, telephone and webinars. There are currently two local groups, based in Scotland and London and the South East. We also have a dedicated Research Expert Voices Group, who use their experience specifically to support our research into better palliative care.
Expert Voice volunteers tell us what it's like to look after a loved one, what helps and what really matters. Your experiences can help us make sure we're providing the best possible care and support for the people who need us.
As an Expert Voice, you can share your skills and knowledge to help Marie Curie improve the experiences of carers and patients at the end of life. No one member is the same, so you can pick and choose based on what you are interested in, what you feel confident being involved with and what skills you have to share.
How our Expert Voices get involved
Find out more
To find out more, please contact our Expert Voices team. You can call us on 020 7599 7273 (Monday to Friday, 9am – 5pm), or email expertvoices@mariecurie.org.uk. Alternatively, you can apply online.
If joining Expert Voices Group isn't for you but you still have a story to tell, we'd love to hear from you. You could help to inspire others support, fundraise or volunteer for us by sharing your story.