Philippa and Francis Jennings - 7 November 2015
We have decided to pay for a day's care at the hospice as we wanted to recognise what a wonderful service it provides for people in our community.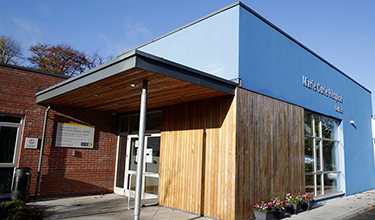 As anyone who has visited will know, the hospice is doing a wonderful job supporting families in and around Belfast who are affected by terminal illnesses. They care, for not only the patient, but for the whole family. Expert palliative care, delivered by the nurses, ensures that people have the best possible quality of life. They have the chance to enjoy precious time with their loved ones in the time they have remaining, which is something you simply can't put a price on.
We are delighted to be able to show our support by making this donation, and paying for a day in the hospice. We have selected the 7 November, which is the birthday of the noble prize winner, Marie Curie.
More supporter stories
Read more supporter stories from Colin Walsh and Colin Reid. Philippa and Francis Jennings also supported the hospice in 2016.