How to get a referral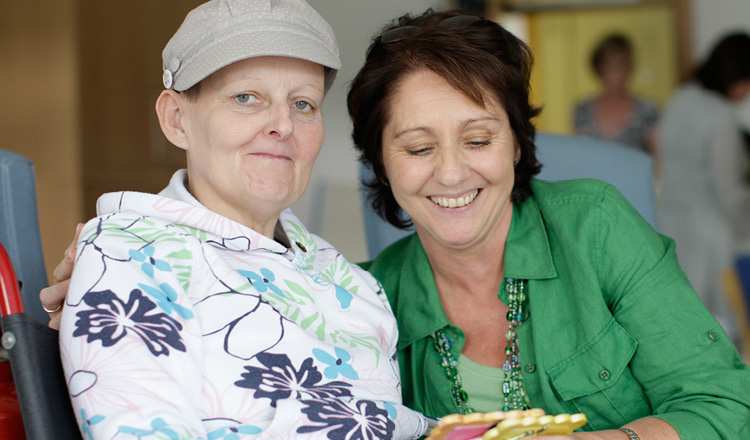 Find our which of our services accept referrals, how to tell if you're eligible, who can make a referral and what information they need to have ready - as well as what happens after a referral has been made.
Which services accept referrals?
The services which patients can be referred to at our hospice are:
outpatient services (please note patients must be able to come by car or wheelchair taxi and must be fit enough to attend)
our well-being/rehabilitation clinic
consultants outpatients
our inpatient unit.
Who is eligible?
Anyone diagnosed with a terminal illness who has completed all active treatments. This might be cancer, end-stage respiratory diseases, end-stage cardiac diseases, neurological diseases such as motor neurone disease, and Parkinsons disease.
What do I need to do to get a referral?
You need the permission of your GP to get a referral to services at the Marie Curie Hopsice, Belfast. Speak to your GP or District Nurse and ask them to refer you.
Who makes the referral?
GPs, District Nurses, Community Specialist Palliative Care Nurses, Community AHPs, Macmillan Nurses and AHPs in hospital are all able to refer patients to our services.
What do they need to do to refer me?
The healthcare professional making your referral must complete a CCG or the HSC referral form, and send it to MCCCbelfastreferrals@mariecurie.org.uk.
Referrers should try and give as much detail as possible about you and your needs. For any questions about making a referral, please call our Day Hospice Manager on 0289 088 2042 or our Day Hospice Team on 0289 088 2018.
What happens once the referral has been made?
We try to make sure you get to access the service you need as swiftly as possible after you're referred to us. We'll usually call you and discuss when you'll be able to come in.
If you or your family have any questions about the service and whether it would be right for you, please contact the Day Services Team for advice. Call us on 028 9088 2000 and ask to speak to one of the team.