Meet the Cardiff team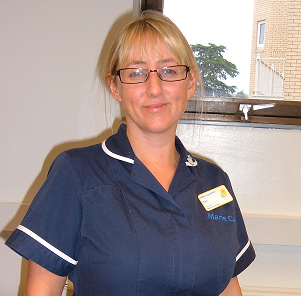 Ceri Davies
Nurse Manager, In-patient Unit, Cardiff and the Vale Hospice
How long have you worked for Marie Curie?
I joined Marie Curie and worked at the hospice for eight years as a ward sister. I then joined the NHS as I had the opportunity to develop my palliative care and managerial skills. I returned to Marie Curie 12 months ago.
What made you want to join the organisation?
I love working with people who share my passion and a common goal of wanting to make the precious time that people living with terminal illness have left as positive and comfortable as possible.
How would you describe the work of Marie Curie and its importance to people who don't necessarily know what we do?
Marie Curie is a continuously evolving organisation that strives to deliver care and support to people with a terminal illness and their family. It is not just about being caring and compassionate; it's about looking at how we do this. How we can make sure we are doing it right? Communicating with people we care for on how they want us to do this. Asking where can we improve. We want to ensure that the care and support we strive do give is as effective and beneficial as it can be.
What has been your personal highlight since you started working here?
Seeing how with some support, the team who, through a difficult period, never faltered in their delivery of excellent care, have re-engaged with their passion, enthusiasm and drive to make a difference.
What are your hobbies?
I love travelling and reading, and a really good coffee!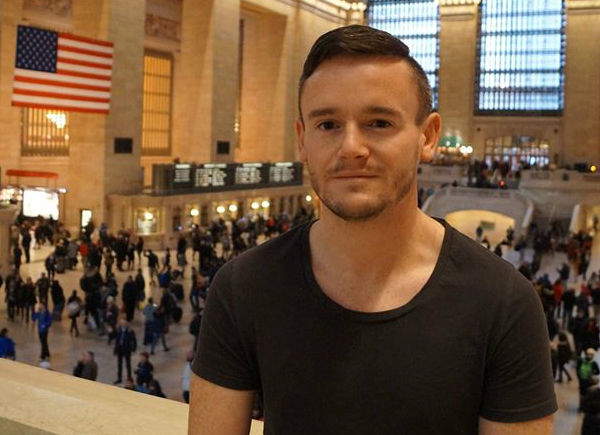 Sam Clements
Nurse Manager
How long have you worked for Marie Curie?
I am the Outpatients and Day Therapy Nurse Manager, and have been in this post since September 2015. I worked on the wards at the hospice as a student nurse, and then joined Marie Curie, working as a community clinical nurse specialist and clinical transformation lead for the paperless hospice project.
What is the most rewarding part of your job?
Without doubt – patient contact! There is nothing quite like seeing a patient, in the community, in their own home. It is a privilege to support patients and their families in their own unique (as sometime challenging) environment.
I can draw upon my specialist palliative care knowledge, skills and experience to ensure patients receive up-to-date, evidence based symptom control advice to ensure the very best possible quality of life. Also, advanced care planning and working with patients and families to prepare for end of life care and identify their preferred place of care.
How do you make a difference to patients and their carers?
Again, I can draw upon my specialist palliative care knowledge skills and experience to ensure patients and carer are accessing all the appropriate support and advice available. During this difficult time, patients and families are not always aware of all the potential support available to them.
What are your hobbies?
I enjoy dog walking – I have a very naughty cocker spaniel puppy called "Henry", who demands a lot of my attention. I also enjoy travelling (city breaks rather than beach holidays).
Do you have a favourite song?
I love music, but can't say I have a single favourite song. Favourite bands must include Oasis, Fleetwood Mac, Train…… and Stevie Wonder (guilty pleasure!)