About the Marie Curie Hospice, Edinburgh
We offer specialist care for people living with a terminal illness and support for families, completely free.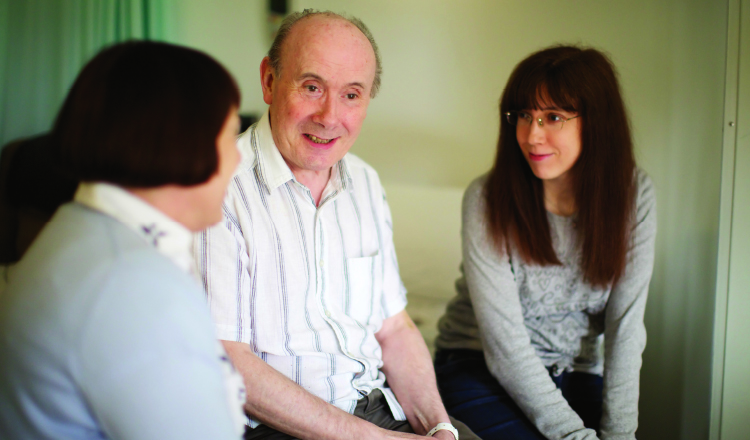 Our in-patient unit has 20 beds. We have a fully-equipped day therapy department and some services are offered in patients' homes.
Find out more about us on our Facebook page .
Statement of purpose
We aim to promote the best quality of life and death according to the wishes of the individual person
We aim to meet the overall needs of the individual person
Our services include physical, emotional and spiritual care for patients together with support for the people who are close to them
We aim to meet the needs of people from all cultures and communities
Each hospice employs a team of health and social care professionals, including medical and nursing staff; specially trained in pain and symptom control; occupational therapists, chaplains, physiotherapists and social workers
Useful info
Palliative care
You may hear people using the term palliative care. This type of care focuses on helping you to maintain the best possible quality of life. Palliative care includes a variety of treatments to help you with any physical problems as well as your social and psychological needs. Support also extends to your family and friends who may have concerns about you and your illness. You might receive palliative care at the same time as other treatments, such as chemotherapy or radiotherapy
Advanced life support
We do not have the specialist equipment to offer advanced life support. If you have any questions about this please ask your doctor or nurse.
Accessing your medical records
You are legally entitled to read your medical records. Should you decide to do this please put your request in writing to the hospice manager.
Confidentiality
Any information you share with staff will be protected by our duty of confidentiality. Our staff work within their professional codes of conduct and the Data Protection Act.
Valuables
Please do not bring valuables to the hospice as we cannot accept responsibility for loss or damage. If you are admitted at short notice and you have valuables with you, please hand them to the nursing staff so they can be locked away until they can be taken home.
Taking part in research projects
We want to make sure that our patients and their families receive the best possible care and support from us. Carrying out research is one way to help us understand the needs of patients and families, and how we can best meet those needs.
From time to time, we invite patients and families we are caring for to be involved in research studies. If you are interested in taking part, please download the leaflet .