Luke Robertson
Luke Robertson was inspired by the care given to his Uncle and his own health challenges to take on an incredible challenge for Marie Curie. He is generously funding the running of the Edinburgh hospice on 31 December 2016.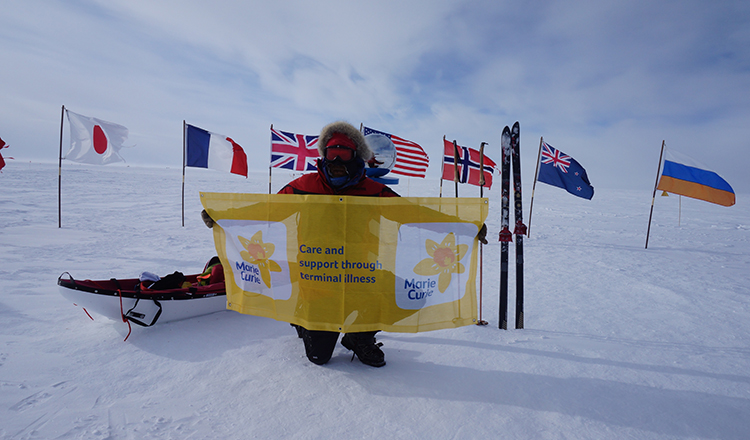 The support offered by Marie Curie to my family during my uncle's terminal illness left a lasting impression on me. A few years later, during my own health challenges, I spent time with fellow patients in the neurology department of Edinburgh Western General, many of whom knew they may go on to require palliative care.
The knowledge that they and their families would be helped by Marie Curie throughout the most difficult of times was of huge comfort. It was a huge relief to know that they would have access to the kind of high quality care only offered by Marie Curie.
I had many reasons to be determined and motivated enough to ski 730 miles completely alone to reach the South Pole. For me, inspiration came from those patients I met in hospital and in the Marie Curie Hospice, Edinburgh, and through Marie Curie nurses, supporters, helper volunteers and support staff, who provide hands-on care and vital emotional support.
During the greatest challenges on the expedition, I thought of those families going through much tougher trials in their lives and how the money I was raising for Marie Curie would help those who need it the most, when they need it the most.