Strictly Dance Fever Haddington
In 2015 Marie Curie was chosen as the beneficiary of the annual Strictly Dance Fever event in Haddington, East Lothian. The proceeds of the event will be funding the hospice for the 13th and 14th June 2016.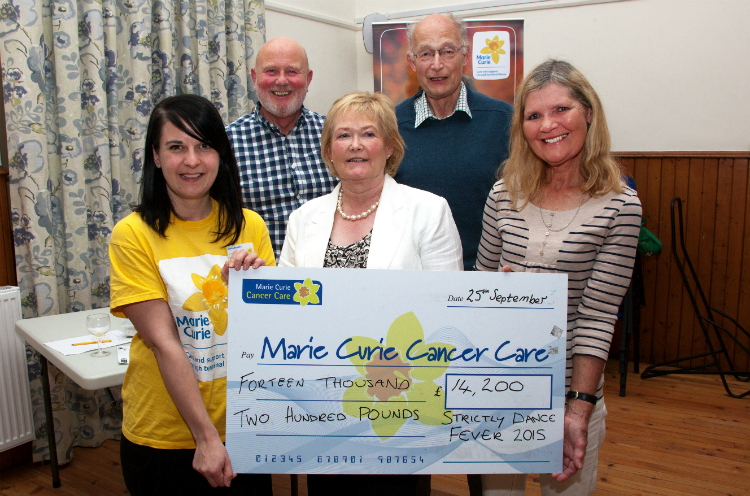 A small committee organised the event which saw local business people training with professional dancers, culminating in a fantastic evening of dance and entertainment. Through the hard work of the committee, the volunteers and the fantastic support of the local community this event raised a wonderful £14,313.
Di Shakspeare, a member of the committee along with Bett Morrison, Gill Tait and Clive Chatwin is a former Marie Curie Nurse so she has a real passion for Marie Curie's work. Di, who has volunteered for Marie Curie since her retirement said: 'I was previously a Marie Curie Registered Nurse for twenty nine years so I know the difference that Marie Curie can make to local families, allowing them to rest knowing that their loved ones are in safe hands.'