Bill and Mary Scott and family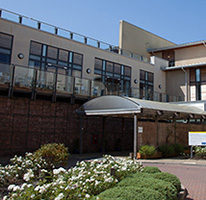 Bill and Mary Scott and family will support the hospice on 14 August 2015.
"Mary and I are delighted to support Pay for a Day in the Glasgow Hospice. We have been involved with the charity for many years and the support that they provide to patients who are living with a terminal condition is incredible. The hospice and its nursing services not only help the patients and carers, but also their family members, through bereavement support.
"The hospice is vital to terminally ill patients in Glasgow and we are pleased to be able to support the charity by paying for day of care."