John Watson OBE
Mr John Watson sponsors the hospice on1 February 2016 and tells us why he's decided to support Marie Curie and our Glasgow hospice.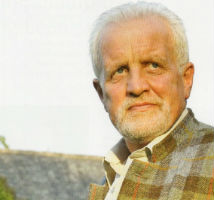 "I am delighted to be supporting pay for a day in the Glasgow hospice. Having been involved with the charity for 15 years, I am well aware of the tremendous work that goes on in the hospice in Springburn.
Having raised £16.1m to fund the new facility, it is now vital that we secure enough funds to keep the place going. I have selected the 1 Feb as my day; this is the date the first patients moved into the new site in Stobhill Hospital grounds. I feel proud to support Marie Curie, and I hope that others may join me and donate to the hospice, helping all those living with a terminal illness in Glasgow."