Tilney Bestinvest
Paul Frame, Managing Director of Tilney Bestinvest, explains why their staff has chosen to support the hospice on 15 March, Mothering Sunday.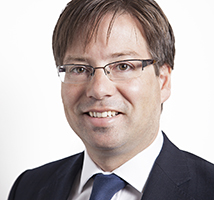 "At Tilney Bestinvest, staff and their families have been supporting Marie Curie in Glasgow and across Scotland for many years. A number of us have even received personal support from the charity.
"There are, therefore, many people within our business who have had experience of visiting the Marie Curie Hospice in Glasgow and who have benefitted from the hospice's care. The overwhelming feeling is that the hospice team is exceptionally professional and supportive in the most challenging of times for patients and their families. Quite simply, where would we be without this kind of support in our local community?
"Pay for a Day is a really impactful way to support Marie Curie. Our staff are fundraising to pay for a whole day of care on Mother's Day, 15 March 2015. This is a demonstrable way to show our support for the charity and say a big thank you to all their staff. It provides an opportunity to give back to the hospice that has given so much to so many of us."