Pears Foundation
Pears Foundation has chosen to support the hospice on three days in 2014/15.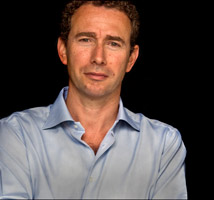 Trevor Pears, CMG says, "Since my first visit to the hospice over a decade ago I have been consistently inspired by the outstanding care provided by the staff and volunteers. Expert palliative care offers people the best possible quality of life and the chance to enjoy precious time with their loved ones.
"My brothers and I are delighted to be able to support our local Marie Curie Hospice, and urge others to join us by supporting Pay for a Day."
Trevor Pears, CMG, is Executive Chair of Pears Foundation, the family foundation he set up in 1992 with his two brothers, Mark and David.
Supporting both terminally ill patients and their families by providing choice in end-of-life care chimes with the Foundation's commitment to community and a strongly held belief in the importance of keeping families together.
In addition to its longstanding involvement with the Marie Curie Hospice, Hampstead, Pears Foundation has also provided a significant grant to Marie Curie's national nursing service.