The Raven Charitable Trust
The Raven Charitable Trust has chosen to Pay for a Day at the Marie Curie Hospice, Hampstead.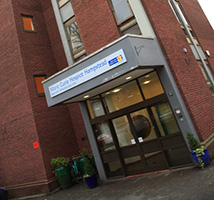 Trustee Steven Parnes said, "I first heard about Pay for a Day through friends and as a Trustee, I was interested to hear more. My first visit to the hospice was eye-opening - it was important for me to see first-hand the impact of the services offered.
"It was interesting to see that not only does the hospice provide care for in-patients, but there is also a Day Therapy Unit. Patients benefit from services such as physiotherapy, enabling them to remain independent and living at home wherever possible. We are, therefore, delighted to support our local community by paying for 24 hours of essential care at the hospice."