Meet the Liverpool team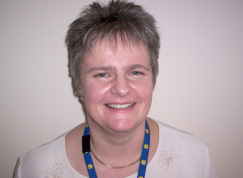 Diane Barker
Hospice Manager
What is the best part of your job?
The variety. One minute I can be dealing with a clinical issue, the next with something to do with the building, or fundraising – and all of it benefits patients.
What are your hobbies?
I love inviting people round for a three course meal and cooking everything from scratch.
What is your favourite song?
Lots of things. Seal, Bryan Adams, Dire Straits and Capercaillie are all on my iPod at the moment.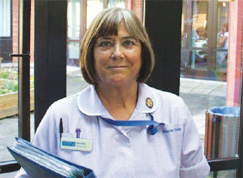 Jenny Riley
Health Care Assistant
How long have you worked for Marie Curie Cancer Care?
Since 1977; I'm currently the longest-serving member of staff at the Liverpool Hospice.
Why did you get involved with the charity?
Working at the hospice was the best thing I ever did, and I'm still here 35 years on! It's a cause very close to my heart.
What's the most rewarding part of your role?
Knowing that when I go to work each day I can make a difference. Helping to make each patient's stay with us as comfortable as possible is extremely rewarding.
How do you make a difference to patients and carers?
Just helping them get through each day, and trying to make things easier for both the patient and their carers.
What's your most memorable moment working for the charity?
As you can imagine there have been many memorable moments over the last 35 years, but having a joke and a laugh with the many patients I've cared for is definitely one of them.
What are your interests away from work?
I love to travel. I once met the lovely Andrea Bocelli whilst on holiday in Sorrento!
What's your favourite type of music?
I love Bob Dylan and Elvis, but at the moment I'm listening to Adele's album lots.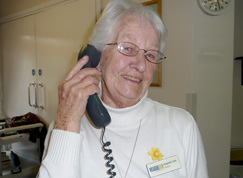 Margurite Clark
Volunteer Receptionist
What is the best part of your job?
Talking to people.
What are your hobbies?
Walking.
What is your favourite song?
My Way, by Frank Sinatra.