BHSF - 7 November
BHSF has chosen to support the hospice on 7 November, which is the anniversary of Marie Curie's birth.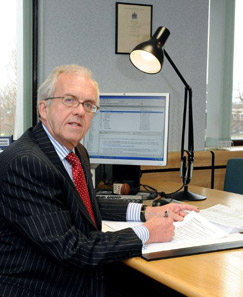 BHSF has been a long-term supporter of Marie Curie, but particularly so leading up to and throughout the BIG Build Appeal for the new Marie Curie Hospice, West Midlands.
Peter Maskell, Chief Executive of BHSF Group Limited who also served on the BIG Build Appeal Committee, says:
"Almost everyone who visits the new hospice is amazed by the range of resources, the amenities for patients and the extraordinary standard of care provided by the staff and volunteers.
"BHSF is pleased to have played a part in setting up this amazing facility, enabling patients and families to have love, care and support at such a difficult time."