Geoff Percy - 23 April
Geoff has chosen to support the hospice on 23 April, his parents' wedding anniversary.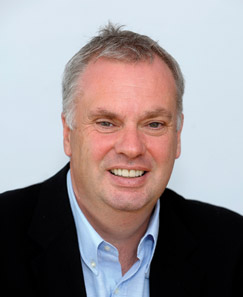 "My sister died in a hospice when she was 48 and both my parents also died when they were quite young. To me, hospices were places where people went to die.
"When I visited the hospice for the first time, my attitude changed completely. It is a place full of life and the standards of care are incredible.
"I think the people of the West Midlands should feel proud of the new hospice, which could not have been built without their support. But ongoing funding is vital. Paying for 24 hours of care at the hospice is a way of providing patients and families with the great level of care I wish my family had been able to receive."