Shirley Fundraising Group- 15 May
Amanda Gripton and the Shirley Fundraising Group have chosen to support the hospice on the 15 May, Amanda's mother's second anniversary.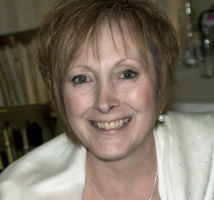 "My mother died at the old Solihull hospice two years ago today. It had been her wish early on in her battle against cancer to pass away at the hospice.
"Mum had received a considerable amount of care and support from Marie Curie throughout her illness and was an avid supporter of the charity. However we, as her family, were never fully aware of the extent of this support until we took Mum to the hospice where she spent her final five days.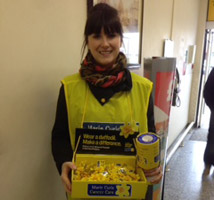 "The kind, caring and understanding nature of all the staff was incredibly comforting at such a difficult time. The nurses are so compassionate when going about their daily duties. It never felt like a place where people simply go to die, which is what I expected, but a place to make those final irreplaceable memories.
"I've always thought that it's a shame people do not realise the incredible work of charities such as Marie Curie until we unfortunately need their services. I'm so grateful I have learnt about Marie Curie, and I have chosen to be a part of the Shirley Fundraising Group team to continue to show my thanks and gratitude for what they did for my Mum."