Marie Curie in Wales lecture series
Marie Curie wants to make sure that everyone has access to the care and support they need when they're living with a terminal illness.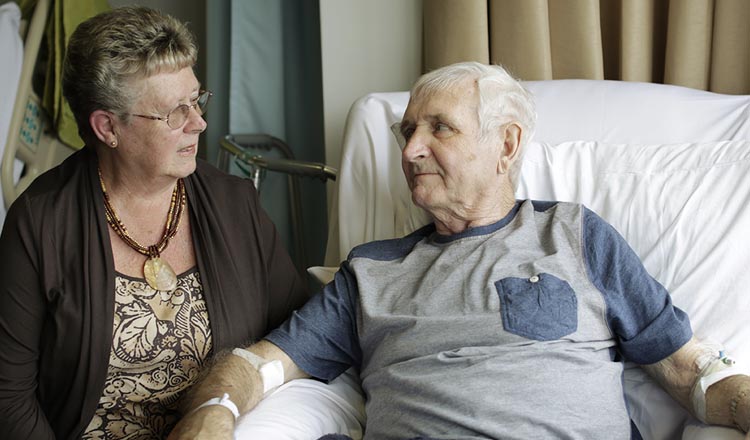 We know there are many people who don't get the care and support they need. This may be because of the nature of their illness, where they live, how old they are, their ethnicity or their sexual orientation or one or more of a number of other factors.
We also know that care for people at the end of their lives will inevitably become a more pressing issue as people live longer and need more complex care towards the end of life.
The Marie Curie in Wales lecture series aims to explore these issues, giving an audience in Wales the opportunity to hear from experts working in other areas.
At each lecture there will be a panel discussion offering the opportunity for the audience to get involved.
All lectures will begin at 6:00pm for a 6.30pm start (or immediately after Plenary) with drinks served from 6pm.
All of our lectures are free to attend, but you'll need to register your place using the links below.
You can also view a list of our past lectures at the bottom of this page.
Bydd pynciau darlithoedd y dyfodol yn cynnwys Gofal Sylfaenol, Moeseg a Marw gydag anabledd.
Forthcoming lecture topics will include Primary Care, Ethics and Dying with a disability. Dates, times and locations will appear here in due course.
Past lectures
March 2018 - 'Imminence of death in acute hospitals'
Professor David Clark, Professor of Medical Sociology at the University of Glasgow outlines his research 2010 and 2013 studies into the imminence of death in Scottish hospitals
October 2017 - 'Faith and spirituality at the end of life'
Professor Margaret Holloway, Emeritus Professor of Social Work, University of Hull outlines her research and the role that both faith and spirituality can play at the end of live for those of different faiths and religions.
June 2017 – 'Caring for people with dementia at the end of their lives'
Dr Liz Sampson, A Reader in Psychiatry at University College London outlined her research.
February 2017 – 'Compassionate Communities'
Professor Allan Kellehear of Bradford University, addressed an important issue in end of life care thinking: "how can we build compassionate communities which will provide people near the end of their lives the support they need to remain in their communities?". This lecture offered an opportunity to explore the role of the wider community.
November 2016 – 'End of Life Care for the LGBT Community'
Dr Richard Harding outlined his research into care and support for the LGBT Community. Dr Harding was then joined by a panel for a discussion and Q&A.