Celebrity supporters
We're lucky enough to have celebrity supporters up and down the country, and we value every one. Their support can help us reach out to even more people.
On this page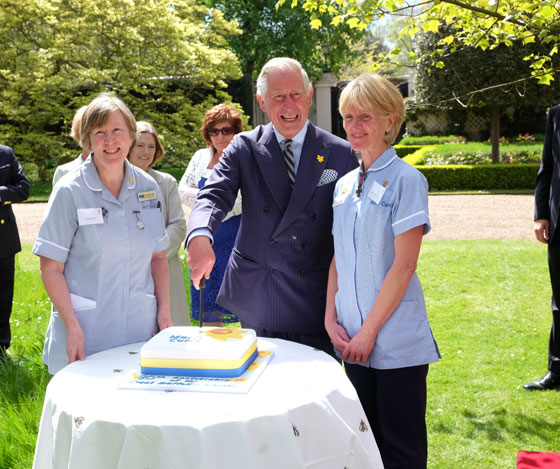 His Royal Highness The Prince of Wales
Prince Charles has been Patron of Marie Curie since 2003 and has kindly supported the charity in a variety of ways including opening Marie Curie hospices and hosting events.
On 4th May 2016 Prince Charles hosted a reception at Clarence House to celebrate 30 years of Marie Curie's flagship fundraising campaign, the Great Daffodil Appeal. Guests mingled in the garden of Clarence House and enjoyed a speech by the Prince, who wore one of Marie Curie's distinctive daffodil badges.
Marie Curie is proud to have Prince Charles as our Patron.