Dr Jane Collins - Chief Executive
Dr Jane Collins joined Marie Curie as Chief Executive in September 2012.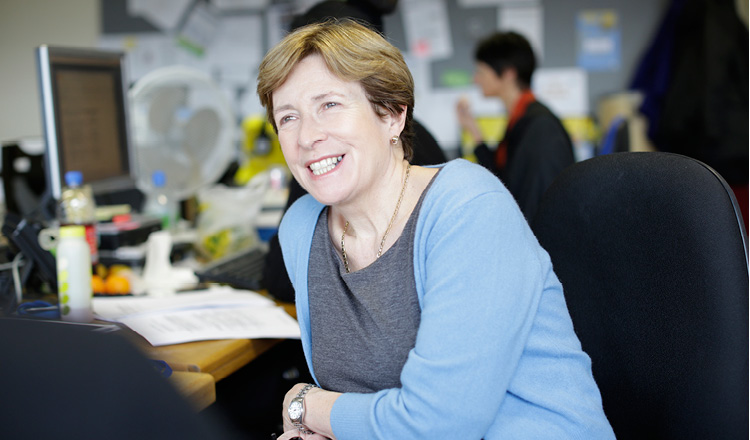 Before that, she was Chief Executive of Great Ormond Street Hospital for Children for 11 years, having previously been the medical director of the hospital for two years.
Dr Collins qualified in medicine at Birmingham University and held trainee posts in Birmingham, Southampton and London, becoming a consultant paediatric neurologist at Guy's Hospital in 1991 and Great Ormond Street Hospital in 1994. In both her clinical and management careers, Dr Collins has focused on improving the quality and safety of care, as well as supporting new research and treatment programmes.
Dr Collins was also the Chief Executive of Great Ormond Street Hospital Children's Charity, which aims to raise at least £50m every year to support the work of the hospital.