How the Cardiff hospice helped me
Retired policeman George Copeland knows first hand how the Marie Curie Hospice, Cardiff and the Vale can make a real difference to a patient's quality of life.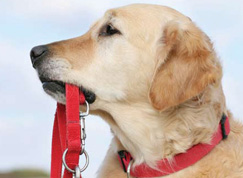 "My dad was diagnosed with prostate cancer and very quickly nurses from Marie Curie and other organisations became involved," he said.
"Although given six to 12 months to live, my dad actually lived for another three years. In that time I cannot stress how wonderful it was to have the help and support of Marie Curie Cancer Care.
"My dad stayed at the Marie Curie Hospice in Penarth several times over those three years in respite care and it was there too that he spent his final moments finally succumbing to his illness."
George added, "It was a home from home where we could all relax and retain a bit of normality in our lives. It's the little things that make such a big difference.
"Dad loved my dog Bert and it was wonderful to be able to watch him sit in the hospice garden playing with Bert. You couldn't do that in a hospital.
"I cannot stress enough the brilliant work that the hospice does to help both patients and their families in times of need and sometimes despair."