Community services in West Lothian
Marie Curie, NHS Lothian and Macmillan Cancer Support are working together in West Lothian to provide specialist palliative care services for people with any advanced, progressive and incurable illness, and their families.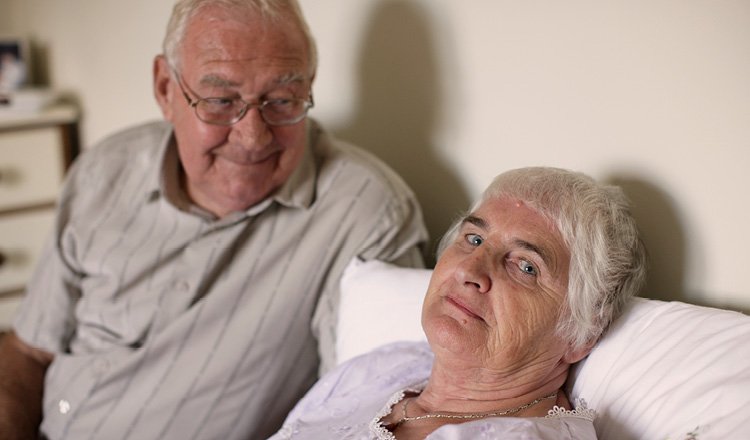 The West Lothian Palliative Care Service offers a range of services to provide people, and those caring for them, with specialist support and advice – whether in St John's Hospital, in people's own home, in the community hospital or in a care home.
The service is provided by teams of clinical nurse specialists who are based at the Macmillan Centre in St John's Hospital, and they are supported by a consultant in palliative medicine and a team of health and social care professionals.
How our service can help you
If you are a resident in West Lothian and are living with an advance, progressive and incurable illness, you may be referred to our service so that we can provide you and your family with:
information and advice to support your choices and decisions
emotional and spiritual support – we can discuss with you and your family any questions or concerns you may have
assessment and advice on managing pain and other symptoms
support to help you plan ahead for the type of care you wish to receive, and where you wish to receive it
What happens after referral?
When you are referred to our service, you will be offered the opportunity to meet with one of our clinical nurse specialists.
Our clinical nurse specialist will discuss with you what your needs are and what you want to achieve, and then agree a plan of care with you.
Depending on your needs, this plan of care may involve additional members of our team. They include our consultant in palliative medicine, senior social worker, physiotherapist, occupational therapist, pharmacist, chaplain, complementary therapists and Macmillan welfare benefits advisers.
How to get support from our service
Please speak to your district nurse, specialist nurse, consultant or GP if you wish to be referred to our service.