Our Executive Team
Our trustees (known as the Board of Trustees) delegate the day-to-day management of Marie Curie to our Chief Executive, Dr Jane Collins, who appoints the Executive Team, made up of the charity's most senior managers.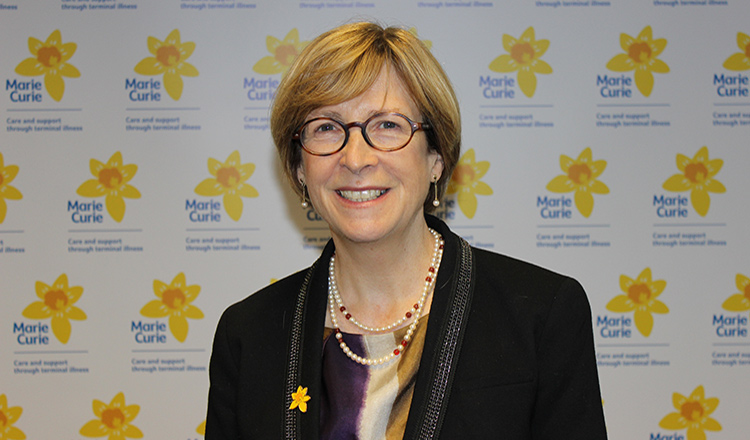 Dr Jane Collins
Chief Executive
Dr Jane Collins joined Marie Curie as Chief Executive in September 2012. Before that, she was Chief Executive of Great Ormond Street Hospital for Children for 11 years, having previously been the medical director of the hospital. Dr Collins was also the Chief Executive of Great Ormond Street Hospital Children's Charity.
Dr Collins qualified in medicine at Birmingham University, becoming a consultant paediatric neurologist at Guy's Hospital in 1991 and Great Ormond Street Hospital (GOSH) in 1994. In both her clinical and management careers at GOSH and Marie Curie, Dr Collins has focused on improving the quality and safety of care, as well as supporting new research and treatment programmes.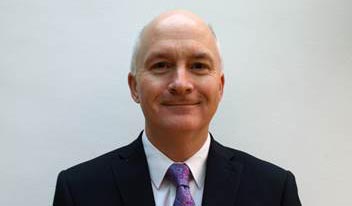 Peter Gabbitas
Executive Director of Caring Services and Partnerships
Peter joined Marie Curie in January 2016. His responsibilities include all Marie Curie Nursing Services and our nine hospices. Marie Curie is the largest single provider of hospice care in the UK. Peter's remit has a particular focus on developing strategic partnerships with commissioners, providers and other third sector organisations.
Before Marie Curie, Peter worked as a Director of Health and Social Care. For 10 years, he managed Adult Social Care for the City of Edinburgh Council and simultaneously all primary and community health services in the City of Edinburgh. Previously, Peter was the Chief Executive for West Lothian Healthcare Trust for six years. The Trust was unique in the UK at the time, including acute, primary and community care services in a fully-integrated organisation.
Peter was delighted to join Marie Curie as he has been a supporter for many years. His ambition is to increase the size and reach of the services in order to meet the needs of all those with a terminal illness.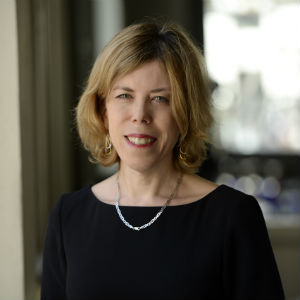 Jackie Freeman
Director of Corporate Services
Jackie joined Marie Curie in May 2017 to lead a new directorate, bringing together Marie Curie's Support Services. This includes Finance, IT, Estates, Procurement, HR, Learning & Development and Volunteer services.
Prior to Marie Curie, Jackie has held senior finance roles in the retail and hospitality sectors.
As CFO for Strada she set up a new Company to manage an estate of 40 restaurants and put in place the associated support functions to support the restaurant teams. As Finance Director for PizzaExpress she oversaw the doubling of number of sites, and implemented a shared service centre to provide effective and efficient business support.
Jackie holds the position of Treasurer for Shape Arts, a charity operating in the disability arts sector which is an Arts Council England National Portfolio Organisation.
Jackie is a Chartered Accountant and has a degree in Chemistry from Reading University.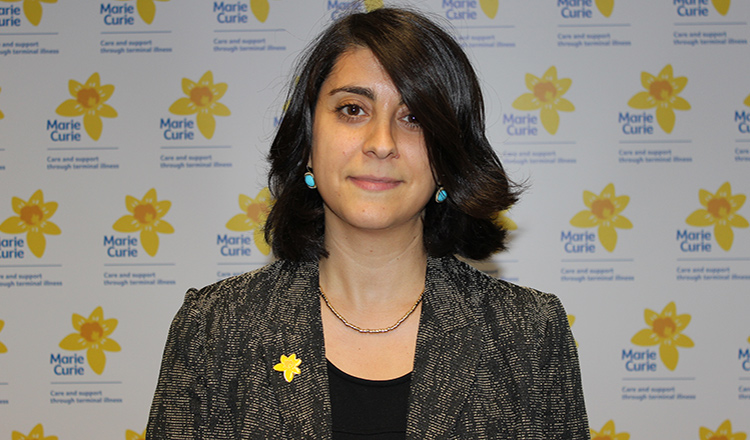 Penny Laurence-Parr
Director of Strategy and Performance
Penny was appointed to the new role of Director of Strategy & Performance in April 2017 and is responsible for the strategic, governance and performance functions at Marie Curie, including Transformation, Strategy, Planning & Performance, Legal & Governance and Data & Analytics.
Penny joined Marie Curie in 2014 as General Counsel & Company Secretary. Prior to this, Penny was Director of Legal Services at Accenture and previously worked at Square Enix, PricewaterhouseCoopers and Simmons & Simmons. Penny studied law at the London School of Economics and qualified as a Solicitor in 2002.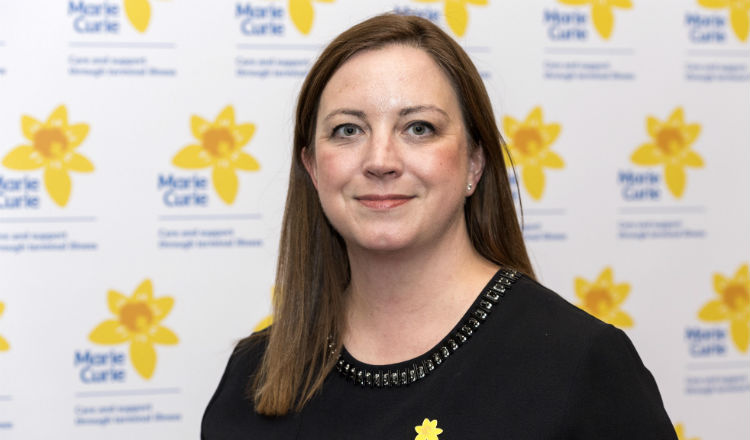 Meredith Niles
Executive Director of Fundraising and Engagement
Meredith joined Marie Curie in 2013, taking up her current role as Executive Director of Fundraising and Engagement in October 2017. Her Directorate encompasses Fundraising, Retail, Marketing and Communications, Digital, and Policy and Public Affairs.
Before joining Marie Curie, Meredith worked as an Investment Director at venture philanthropy foundation Impetus-Private Equity Fund and at Goldman Sachs, where she was latterly an Executive Director in the Investment Banking Division.
Meredith gives her time as a trustee of Plan International UK and Trust for London. She earned a BA with Highest Distinction and Highest Honors from the University of North Carolina at Chapel Hill and an MSc from the London School of Economics.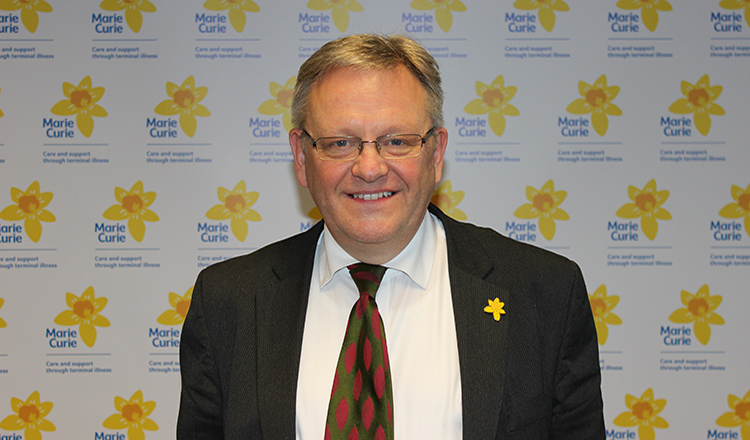 Dr Bill Noble
Medical Director
Dr Bill Noble (MBChB MD FRCP FRCGP) trained and practised as a GP and hospice doctor for 16 years before taking up his post as Macmillan Senior Lecturer in Palliative Medicine at the University of Sheffield in 1996.
As chairman of the Association for Palliative Medicine of Great Britain and Ireland from 2007 to 2010, Dr Noble co-ordinated a strategic review to take account of developments in the field of palliative care and the changing role of the specialty. In October 2010, he was appointed Editor-in-Chief of a new Journal, BMJ Supportive & Palliative Care.
He was appointed as Marie Curie's Medical Director in July 2013. He continues to practice palliative medicine in the community in Sheffield and also supervises research students at the University of Sheffield.
Dee Sissons MSc RGN
Director of Nursing
Dee joined Marie Curie in 2013. She has over 30 years of NHS experience. A palliative care nurse by background, Dee worked as Director of Nursing at Nottingham PCT before moving to Bolton NHS FT as the Director of Patient Safety and Experience.
In 2012 she was awarded a Florence Nightingale scholarship and used the opportunity to develop a programme that empowered ward sisters to use data and information to enact real changes in care.