Diversity and inclusion
Marie Curie is committed to being a diverse and inclusive charity that is accessible to all. We are working to do this in a number of important ways.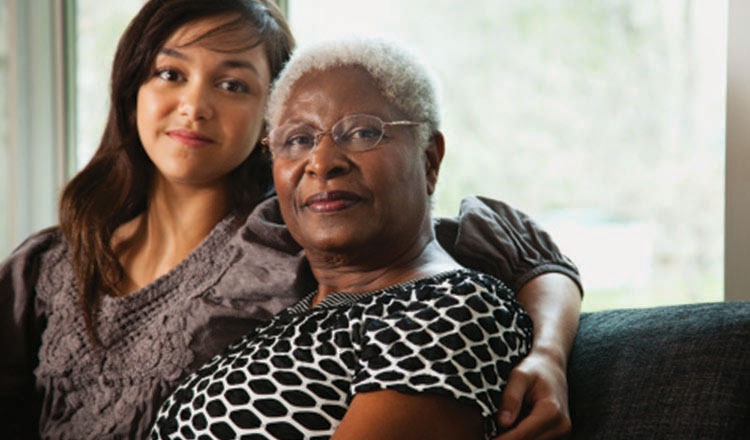 Making sure our services are accessible to all
We are creating diversity and inclusion plans to deliver equality of access, quality of care and outcomes to diverse communities.
We will also be monitoring who is using our services and gathering feedback on how terminally ill people, families and carers experience our care so that we can measure the effectiveness of our diversity and inclusion initiatives.
Through this work, we'll make sure everyone we support, regardless of their personal characteristics or condition, receives an equitable service in an environment that is free from discrimination of any kind.
Diversity and inclusion research
We worked with Public Health England and Kings College London to do a major intelligence gathering project on how to better cater to the needs of the BAME population, for a report published in 2013. Read more about our diversity and inclusion research.
Cardiff diversity and inclusion project
With funding from the Big Lottery Fund, we launched a three-year project in Cardiff to help us care for more people with terminal illnesses from minority ethnic communities. Read more.
Diversity in the workplace
We recognise that a diverse workforce allows us to provide the best care for people living with a terminal illness.
We will show respect for all our employees and volunteers, valuing each individual's contribution, regardless of their age, gender, gender identity, sexual orientation, marital status, civil partnership status, disability, nationality, race, religion or belief. We are committed to providing equal opportunities for all employees and volunteers.
We value and consider the talents and skills available in the community when employment and volunteering opportunities arise, and ensure those employment opportunities are available to all. As a result, our workforce will be a reflection of the population we serve.
We work continuously to ensure that all reasonable steps are taken to make our information accessible, that individuals are treated equally and fairly and that decisions on recruitment, selection, training and career development are based on clear, objective criteria.
Gender pay gap
From April 2018, all organisations that employ 250 people or more are required to report on their gender pay gap. Read our statement.