Free Will-writing service
If you're 55 or over, you can access our free Will-writing scheme which means a participating solicitor will write a simple single or mirror Will for you for free. Get more information by completing the form below so your local legacy advisor can send you an information pack.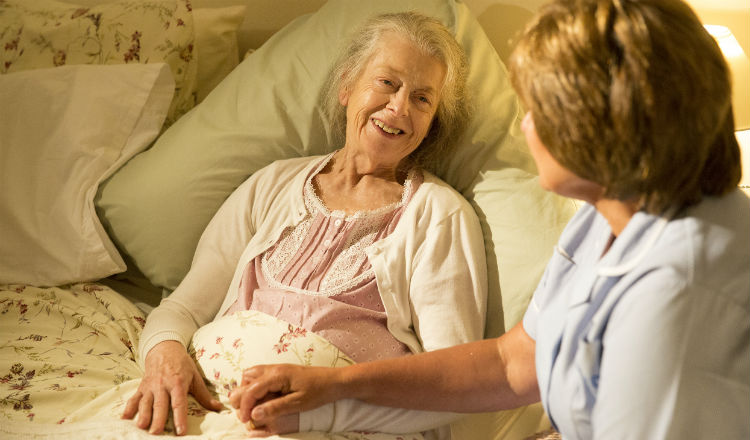 About free Will-writing schemes
Marie Curie has agreed a set fee with participating solicitors to write a simple single or mirror Will, or update an existing simple Will.
Who can use the scheme?
The scheme is open to individuals and couples aged 55 and above. For couples, only one person needs to be aged 55 or over. Any complex work undertaken by the solicitor may incur additional charges which will be invoiced directly to you.
What doesn't the scheme include?
complex tax advice
the creation of discretionary trusts
lasting powers of attorney
any other complex issues over and above a basic simple Will
If I use the scheme, do I have to leave a gift to Marie Curie?
You are under no obligation to leave a gift in your Will to Marie Curie. You'll find more detailed terms and conditions in the information pack.
Your solicitor must provide Marie Curie with your name, address, date of birth and whether or not you have included a gift in your Will to Marie Curie.
Do Marie Curie write the Will?
Your solicitor will write your Will, not Marie Curie. We comply with the Solicitor's Introduction and Referral Code published by the Law Society and any solicitor to whom we may refer you is an independent professional from whom you will receive impartial and confidential advice.
Want to know more? Complete the form below and we'll send you further information about the service.
You can update your preferences, including how often you hear from us at any time by calling us on 0800 716 146 or emailing supporter.relations@mariecurie.org.uk.
We will not sell or swap your details with other charities or third parties. We will keep your details safe and will only use them in accordance with our privacy policy.
*Mirror Wills are for spouses or partners and reflect each other.