Superdrug: aiming to raise £3 million for Marie Curie
Since January 2013, Superdrug stores across the UK have been raising money for Marie Curie Nurses through a range of employee and commercial fundraising activities. Fundraising has taken place in earnest across Superdrug's 800 nationwide stores, distribution centres and head office with all colleagues supporting the partnership.
In addition to fundraising activities, the partnership with Superdrug is also hugely beneficial to both organisations for generating better brand awareness and engaging customers and supporters alike.
Partnership highlights
Over £2million raised with aim to reach £3million by end of 2017; enough to fund 157 Marie Curie nurses for an entire year!
Great Daffodil Appeal take over day raised £90,000 – most successful fundraising day yet.
Commercial opportunities with own brand products raised over £120,000
#Feelsuper campaign with supplier P&G raised over £200,000 – double its target
Great brand awareness and customer engagement.
To mark the 30th birthday of the Great Daffodil Appeal Superdrug stores staged a 'takeover' day on 3rd March 2016 in stores nationwide. Colleagues held collections, dressed in yellow and organised fundraising activities.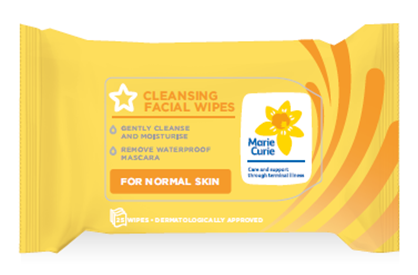 We also had on-pack donations on selected products and took over Superdrug Live, their in-store radio station, for the day. The takeover day raised over £90,000 – more money than has ever been raised in a fundraising day previously!
In addition to store fundraising we work with Superdrug to develop a range of products which donate to Marie Curie. These limited edition products have included face wipes, lip balm and an umbrella amongst others. These have been hugely popular with Superdrug customers and Marie Curie supporters alike, and to date donations made as a result of customers buying these products have raised over £120,000, with a huge range of new products coming out in 2017.
We also work closely with Superdrug's suppliers through on-pack donations and events such as the annual golf day and bi-annual Charity Ball. In April 2015 Marie Curie began working with Superdrug supplier Procter & Gamble and launched the exciting #FeelSuper campaign.
With their ambassador Frankie Bridge of The Saturdays as face of the campaign, all P&G products sold in Superdrug during April and October triggered a donation to Marie Curie. This campaign raised over £200,000 – double our original target.
It has also been fantastic in raising awareness of our new brand and strategy to a huge audience. We are continuing to work with P&G alongside Superdrug during 2016 and hope to raise an additional £200,000 this year.