Telephone fundraising
Your support matters. Thanks to the kindness of people like you, Marie Curie Nurses are able to care for people living with a terminal illness. You are a crucial member of our team – thank you.
How we use the phone to speak with you
We only call supporters who have given us permission to do so and who have provided their telephone number. We will always ask permission to speak with you and you can choose to end the call at any time. The telephone gives us the opportunity to listen to you. It's a vital part of our communications. It means we can update you about the people you've helped us care for and how you can help us reach even more people with a terminal illness.
As a supporter of Marie Curie you are in total control of the call at all times and our fundraisers will never put you under undue pressure to give.
Who we work with and why
If you receive a fundraising call from Marie Curie you'll be speaking to a fundraiser who works for our telemarketing partner agency DTV Optimise . As we're unable to make these calls ourselves we have to employ a professional telephone fundraising agency to do this on our behalf. Please rest assured that we went through a thorough process to find the right partner.
The staff at our agency are highly trained and have permanent contracts and salaries, with no bonus schemes. They employ passionate and professional fundraisers who are committed to supporting charities.
We feel it's important to work in partnership with our agencies so they can really get to know our supporters and speak to you in the right way.
Do we record calls?
Every call they make is recorded, which enables us to monitor these calls every week, and listen to any concerns you might raise. We provide callers with on-going feedback and support to ensure you have the best possible experience as a donor. If you ever have feedback we can retrieve those recordings to listen to the call.
Please be aware that we only store call recordings for six months.
Which numbers may have called?
The telephone number we call from is 0203 424 7754.
When you miss a call from Marie Curie, we want you to know that we tried to call you. That's why if you call back the number we use you'll hear an automated message telling you who called.
What can I do to stop receiving calls?
We respect your wishes and will cease any form of communication upon request. If you'd rather not hear from Marie Curie by phone please call our Supporter Relations team on 0800 716 146 or email supporter.relations@mariecurie.org.uk (please remember to include the telephone number that we've tried to contact you on).
Alternatively, if you do receive a call from the number above, just let the caller know that you don't want to hear from Marie Curie by phone again in the future.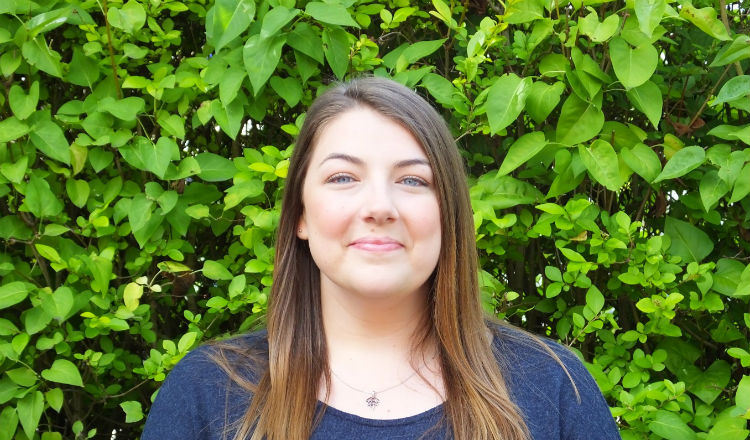 Meet Kirsty
"Having worked alongside the Marie Curie Nurses for a couple of years in the past, I have had the honour of witnessing the incredible and dedicated work they do whilst still providing compassion and sincerity in time of great hardship. Speaking to supporters only reinforces that and to hear so many people speak so passionately about Marie Curie only inspires me further to continue to raise the much needed funds."