Becoming a carer
A carer is someone who's looking after a partner, friend or family member who's not able to manage by themselves. Each caring role is different. Becoming a carer can happen gradually or very suddenly. It can last for years or days. Caring can be challenging and it's not for everyone. It's OK if you decide not to become the person's carer or want to change what you do as a carer.
Am I a carer?
For many people, looking after a terminally ill partner, friend or family member at home is "just something they do". They don't think of themselves as the person's carer.
But recognising you're a carer can help you access support and financial help from the NHS and other organisations who may describe you in this way.
What do carers do?
If you are caring for someone at home, you might help them with:
food shopping
housework
reading letters or emails
phone calls, for example to their doctor
keeping a note of their appointments and other arrangements
driving them to and from appointments
making, heating or giving them their meals and drinks
taking their medication or reminding them to do so
standing, walking or getting out of the house
washing, dressing, shaving, brushing their hair, managing their toilet needs
getting them in or out of bed and making them comfortable
taking care of their children and pets
arranging for family and friends to visit.
We have film guides on how to help someone with these tasks. Find out more under "Day to day caring" in our Caring for someone with a terminal illness information.
Note: If you need to move or handle someone, you'll need some training to do it safely. A carer's assessment can identify training needs.
Thinking about your own needs as a carer
If you're thinking of becoming a carer, answering these questions honestly can highlight areas of concern and help you prepare for what's involved.
If you're already a carer, these questions might help you recognise if you need more support.
How is your own health? Are you physically fit enough to care for someone?
How do you cope in stressful and emotional situations?
Are you well organised?
Can you give up some of your existing commitments and social life while you're caring for the person?
Are you able to change your daily routine, including your sleeping patterns?
Can you function on less or interrupted sleep?
Do you usually adapt well to new circumstances?
Can you complete forms and make phone calls for the person?
Will you need to reduce your working hours? If so, can you manage on a lower income?
If you don't already live with the person, will you need to stay overnight?
What state help is there for carers?
Anyone who provides or intends to provide care on a regular basis has a legal right to a carer's assessment.
You can request an assessment yourself by contacting your local social care services:
There is more information on our page Carer's assessment.
The carer's assessment is an opportunity to discuss the support or services you need. These could include help with laundry services, home adaptations such as a hoist, and temporary respite care to give you a break. It might also include getting professional carers to help your friend or family member with personal tasks.

You may also be entitled to a range of state benefits. If you spend more than 35 hours a week caring for someone with substantial care needs, you may be able to get a benefit called Carer's Allowance.
The carer's assessment will also identify support and training you may need. If you are moving and handling your family member, you'll need some training to keep both them and yourself safe.

In England, you can call the NHS Carers Direct helpline on 0300 123 1053. It offers advice on personal support needs.
What medical and nursing support is available?
If someone is terminally ill and living at home, their GP has overall responsibility for their medical care. They'll coordinate district nurses and other professionals involved in their care. They are your first point of contact if you have questions and need support or assistance.
Our page people who may be involved in your care introduces the main health and social care professionals looking after a terminally ill person. These are the people you will come in contact with and who can support you.

Marie Curie Nurses are available in some areas to help with your nursing needs. Contact your GP, district or discharge nurse to access services in your area.
Who else can help me?
Caring can include all kinds of challenges, but other family members or friends might be able to support you. You can find out more on our page: how family and friends can help.
You might consider creating a "caring network". This could be as simple as asking a friend living locally to do the weekly shop or a family member who lives far away to come to stay with the person one weekend a month to give you a break. You can download a phone app from Carers UK for £2.99, to help you coordinate care with a network of people.
As well as medical staff, and family and friends there are other sources of help:
Marie Curie Helper volunteers are available in some areas and can give you up to three hours support at home each week.
Marie Curie Support Line offers free information and support on the phone and online for people affected by terminal illness, including carers.
See also our directory of useful organisations for more information.
How do I care for someone if I work?
Changing your hours or pattern of work, or working from home, may make your caring role easier. You have the legal right to ask to work flexibly if you've worked for the same employer for 26 weeks. The organisation ACAS produce a guide to flexible working.
It's also worth considering that you may need to reduce your working hours or even stop working. Think carefully about whether you could afford to do this. Visit Carers UK for more information. If you do need to give up your job completely, remember that you might become eligible for benefits such as income support or carer's allowance.
What's it like to care for someone at the end of life?
Caring for someone with a terminal illness can be physically and emotionally demanding. It can change your relationship with the person as you become their carer. Some people say it changes their identity. They no longer feel like the person's partner, family member, or friend.
But it can also be a rewarding experience and a time of great closeness. You may experience a much deeper relationship with the person and you may find it comforting to be able to make their final years, months or days as comfortable as possible.
Personal care
The person you're caring for may need help with what are usually private activities like going to the toilet, washing, shaving or getting dressed.
This may not be an issue for the two of you. But if the thought of it makes either of you feel awkward or embarrassed, you could discuss it at the beginning.
If you don't feel comfortable helping with a particular task, ask the person you are looking after who they want to help. There are other people, such as healthcare assistants, who can help. The district nurse or GP can arrange this.
Be aware that when you are helping someone, they may prefer to do a task themselves. Take your lead from them. They may not be able to do it a few times before they ask you for help. That's OK as long as they don't come to any harm. They may find it frustrating if they can't do something. Try not to take it personally if they become angry.
Providing emotional support
Carrying out practical tasks often feels like the most important thing you can do for your friend or family member. But often what the person might want most is for you is to listen and keep them company.
Your relative or friend might want to talk about the past, going over good memories, and possibly want to talk about things they regret, too. Try to listen and not pass judgements of your own.
They may want to do activities they've always enjoyed if they're well enough and you can help with that. You can also help by contacting people and welcoming visitors to the house.
Remember your friend or family member is likely to get tired more quickly than they used to and might need to nap during the day.
How do I take care of my own health?
You need to stay healthy if you're going to be looking after someone else. See our page Your own needs as a carer for information about exercise, relaxation, eating well and taking care of your psychological well-being.
How do I cope with my feelings?
Caring for someone can be rewarding, but it can also be challenging. It can be upsetting to see a loved one becoming more ill. You may experience changing and intense emotions, including resentment, guilt, stress and depression. Some of the help you provide will be physical.
Sometimes your relative or friend might need you during the night which will interrupt your sleep. Emotions often become more intense when we're tired and stressed.
Try to acknowledge the feelings you have. It can help to keep in touch with friends and family. Receiving a supportive text or phone call can prevent you feeling isolated.
We have more information about this on our pages Feeling isolated or lonely as a carer and finding support and Coping with your feelings as a carer. If you want to chat about your feelings in confidence, you can call the Marie Curie Support Line on 0800 090 2309.
Other carers' experiences
You might find it helpful to read and watch videos about the experiences of other carers. Healthtalk.org has a selection of video clips about caring for someone with a terminal illness. These show people discussing their own experiences of caring and cover a range of topics.
Talking to other carers
You might want to meet other people who are in a similar situation as yourself, through local networks and online forums. Carers UK has a directory to search for local support. And the following organisations have online forums:
About this information
Marie Curie's Information and Support team has produced this information with help from:
Head of Clinical Quality, Marie Curie
Clinical Psychologist, Marie Curie
Kim Fowler, Clinical Nurse Manager, Marie Curie
Our Readers' Panel volunteers.
This information is not intended to replace any advice from health or social care professionals. We suggest that you consult with a qualified professional about your individual circumstances. Read more about how our information is created and how it's used.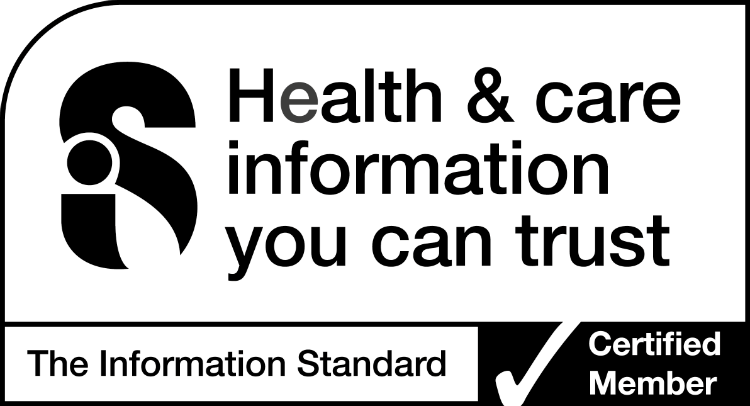 Print this page