Coping with feelings as a carer
Caring for someone with a terminal illness can involve dealing with different feelings. It can be challenging and sometimes upsetting. It can also be rewarding and bring you closer to the person who's ill.
This page covers things that can help you cope with your own feelings. It also has information on coping with the feelings of your terminally ill friend or family member, and the feelings of other family and friends.
On this page:
Emotional support for you
Caring for someone with a terminal illness can mean facing unique issues. You may be coping with your friend of family member's physical and emotional needs, which can be very tiring. You may also be coordinating care with health and social care professionals. You may feel unprepared for your role and for dealing with your own feelings. When you're caring for someone, you can't always avoid difficult feelings and they can stretch even the most resilient person to their limit.
You may experience:
anxiety
stress
sadness
grief
fatigue
depression
loneliness
guilt
helplessness
resentment
frustration
anger
shame.
Try not to give yourself a hard time if you have these feelings. Understanding they're common and recognising when you experience them can help you to deal with them. Try to be kind to yourself. It can help to talk about how you feel. Consider speaking to your GP or other health and social care professionals to find out what support is available.
Sometimes the normal, difficult emotions of caring can change into depression. It's not always easy to know when this is happening. Some of the symptoms of depression like feeling tired, forgetful and losing your appetite, can also be caused by the extra demands of caring.
Depression can affect people in different ways. These are some of the signs you can look out for:
feeling flat, sad, empty or hopeless all the time
feeling guilty or worthless
finding it difficult to make decisions
feeling irritable and intolerant
being unable to take pleasure in things that normally matter to you like spending time with your grandchildren.
If you experience any of these symptoms, you should talk to your GP or another healthcare professional. There are a number of things that might help you, including counselling and other therapies.
If you have thoughts of harming yourself or ending your life, speak to someone straight away. You can call the Samaritans in confidence on 116 123, or the NHS helpline (111 in England and Scotland, 0845 46 47 or 111 in Wales). In Northern Ireland you can call Lifeline on 0808 808 8000.

Our page How family and friends can help has information about the ways other people can support you. You can also call the free Marie Curie Support Line on 0800 090 2309. It's staffed by trained advisers who can offer practical information and emotional support. There are also online forums where you can talk to other carers, like the Sue Ryder online community and Carers UK forum .
Information on practical issues
Caring can include all kinds of practical challenges, from filling in complex forms to getting help from healthcare professionals. This may make you feel confused and isolated, but there's help available.
Getting information as early as possible about benefits and the healthcare professionals that may be available to care for your friend or family member can help you feel more confident.
Carers UK has an Adviceline that provides support and information by email and phone (0808 808 7777).
Looking after yourself
Looking after your own health and wellbeing can help make sure you have the energy to look after your friend or family member. For example, if you have a medical appointment, try to make time to go to it. Our articles on your own health needs as a carer and respite breaks and taking time out have more information to help you stay healthy.
Relaxation
Relaxation is anything that lets your body and mind "slow down", and it's different for each person. It isn't always about deep breathing exercises and visualising a safe place – though it can be.
Caring for someone takes a lot of time and energy. It can be hard to find time to relax. But if you don't relax and take care of yourself you could risk becoming ill.
Try to include some relaxing activities in your day where you can. For example, if someone is visiting your family member or friend, you could catch up on sleep or have a short walk.
Stress-managing techniques such as exercise, massage or yoga, could help you relax. Or you may prefer to watch a film or chat to a friend. The NHS One You website has information and tips to help manage stress.
Talking to the family member or friend you're caring for
The person you're caring for is likely to have good and bad days. Their feelings may change at different times of day. Sometimes they might talk openly about how they're feeling. They may also try to hide their feelings or behave in ways that you don't expect. They might not talk about their illness because they don't want to upset you. And they may act as if nothing is bothering them.
It can help to ask if they would like to talk. You could try asking a general opening question like "How are you feeling at the moment?" But don't worry if they don't feel like talking.
Health and social care professionals can help you open up a difficult conversation, so don't hesitate to talk to them about how you or the person you care for are feeling.
A wide range of emotions
It's likely that the family member or friend you're taking care of will experience a range of strong emotions .This is normal and part of coming to terms with what's happening. They might experience:
anger
fear
frustration
helplessness
sadness
shock
apathy
blame
relief.
They may also experience denial. We have more information about this on our page Caring for someone in denial.
If they're struggling to cope with such strong and varying emotions, you could encourage them to talk to someone. This could be a doctor, nurse, religious leader, counsellor, or members of a support group. You can find out more about who can help on our page for people living with a terminal illness, Coping with your feelings.
It can be hard for you to see your friend or family member experiencing these emotions. You may feel upset or frustrated. But there's support available. Find out more on our page Feeling isolated or lonely as a carer and finding support.
Aggression and loss of control
Your family member or friend may have emotions you're not used to seeing. They could become aggressive and angry. Remember they're losing a lot of control over their lives, as their illness may severely limit what they can do and the choices they have.
Try to encourage them to do as much as they can for themselves, and let them make their own choices or decisions whenever possible. This may help them feel more in control and give them a better sense of wellbeing.
Confusion and forgetfulness
You may find your family member or friend becomes confused or forgetful. This may be related directly to their diagnosis and general physical condition or there could be another cause. Towards the end of someone's life, they may experience mild confusion and memory problems. People can lose a sense of time when they're ill and sleeping a lot. Remember they're in the same place every day and each day is quite similar.
If your family member or friend is used to a structured life, it may help them to keep to a routine. This could involve having set meal times and doing a particular activity on the same day each week.
Feelings of other family members and friends
As your family member or friend's carer, you'll be the main person that other family members and friends contact. They might contact you to:
find out how the person who is terminally ill is doing
ask questions about their medical condition
share their own feelings.
Just as you may have strong feelings and may struggle to cope at times, others might feel the same. For many people talking about dying is difficult. Sometimes family members avoid talking about it because they want to protect one another from stress and sadness. There is more information about this on our page Changes in family dynamics.
You'll often be the person who updates other family members and friends. You'll probably see their reactions. You may find yourself feeling you need to comfort or calm them. This can be emotionally draining for you so you might want to avoid becoming an informal counsellor for friends and family. You could remind people gently of your own reactions to any news. For example, you might say "Yes, when I first heard, I was very, very upset…". This reminds others that you also have feelings about the situation and a close relationship with the person who is terminally ill.
You could find that other people may be in denial and too optimistic about your family member or friend's condition. They may try to convince you to be more hopeful. This can be hard to cope with if you know their hope is likely to lead to disappointment.
It's helpful to remember that you're not responsible for other people's feelings and they need to take care of themselves. They can call the Marie Curie support line on 0800 090 2309. They can also speak to a counsellor or join a local support network or website that gives support for friends and family. You can find a counsellor or psychotherapist on the website It's good to talk .
It can be helpful to make one or two other close family members or friends points of contact for updates on changes. Carers UK has a phone app called Jointly, to make communication easier.
Feelings of children
If you or your family member who's terminally ill have children, you may have concerns about how they'll cope. We have information on our page Talking to children about your illness. And our section Supporting a child when someone dies has information and a list of organisations that can help.
About this information
Marie Curie's Information and Support team has produced this information with help from:
Head of Clinical Quality, Marie Curie
Clinical Psychologist, Marie Curie
Kim Fowler, Clinical Nurse Manager, Marie Curie
Our Readers' Panel volunteers.
This information is not intended to replace any advice from health or social care professionals. We suggest that you consult with a qualified professional about your individual circumstances. Read more about how our information is created and how it's used.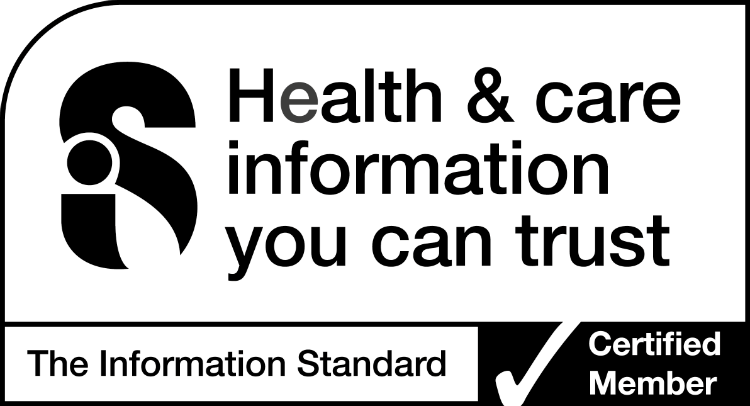 Print this page