Myths and facts about opioids and pain relief
Some people are reluctant to use an opioid to relieve their pain as they're concerned about the adverse effects from using it.
Dr Clare Rayment, Consultant in Palliative Medicine at the Marie Curie Hospice, Bradford provides the answers to three questions people often ask when she prescribes opioids for their pain.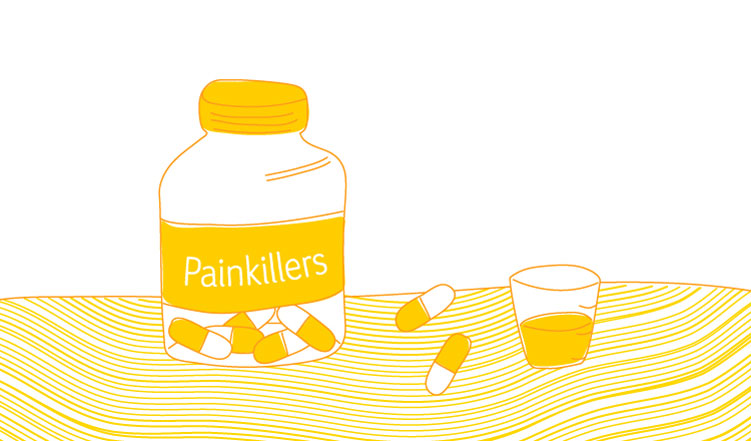 Could people become addicted to opioids if used regularly?
Opioids, such as morphine, are widely used in medicine to treat and manage pain. They are excellent pain relievers and are usually prescribed for people with a terminal or progressive condition, and only when other less powerful drugs have not been successful in controlling their pain.
Even though it's possible that people can become dependent on opioids because they can be addictive, it becomes a problem only if and when people start taking an opioid for the main purpose of getting high.
Addiction happens when people develop a psychological dependency on an opioid and it becomes more about the mental cravings they need to satisfy, rather than a real physical need to relieve pain.
As a consultant in palliative medicine, I look after people with complex care needs, and many of them experience pain that's both debilitating and hard to manage. At the hospice where I work, we use opioids regularly, but with great care and only when necessary, to help our patients live comfortably with their illness, and with as little pain as possible.
This makes the risk of addiction extremely small, and when you consider how people's quality of life could be vastly improved if they are given the right amount of pain relief, then it's not a significant concern that should prevent people from being prescribed what they need for their pain.
Are opioids only given at the final stages of a person's illness?
No, and that's because pain is a common symptom for people who are living with a terminal or progressive illness, whether they are in their last months, weeks or days of life.
As opioids are strong and effective pain killers, they can be used at any point of a person's terminal illness when it's difficult to manage their pain with any other types of medications.
Does one of the side effects of using opioids include the risk of shortening someone's life?
Strong opioids, such as morphine, can provide excellent pain relief for people with a terminal or progressive illness.
However, just like all medications, opioids can potentially cause a number of side effects when used regularly, such as drowsiness, nausea and constipation. But shortening someone's life is not one of these side effects.
This inaccurate link between the use of opioids and the hastening of death has persisted largely because opioids are commonly prescribed towards the end of a person's life when their need for pain relief often increases.
Find out more about opioids and other types of pain medication, including their possible side effects.