Six things carers need to know when looking after a loved one
All people with a terminal illness, and the people who care for them, have a right to high quality care and information. However, it's not always obvious where to find it and the search can be difficult when you're feeling tired, worried, angry, upset or afraid.
We spoke to carers looking after people living with a terminal illness, or are at a later stage in their illness, and asked them to tell us more about their experiences. Based on their feedback and input from clinical experts, we've produced Getting care and support for someone with a terminal illness a guide that explains what services are available, and how to get care that meets their needs and wishes. This post is a shorter summary of the full guide.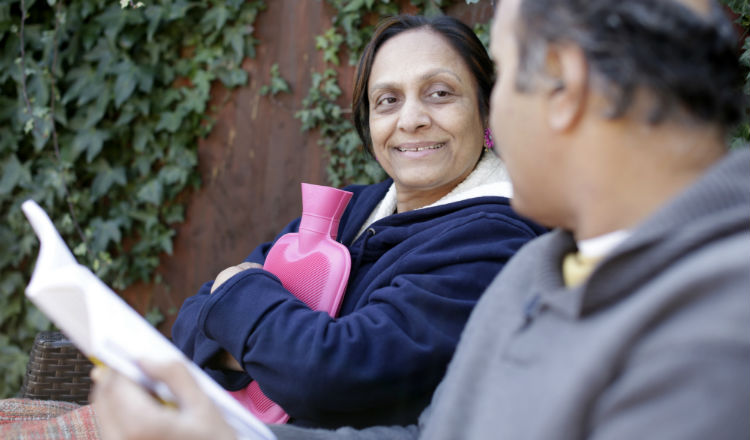 1. Understanding what palliative care is
Palliative care is for people with an illness where a cure is no longer possible. It's also for people who have a complex illness and need help to control their symptoms.
2. Who provides palliative care
Your GP will lead your care, but you may also come into contact with:
doctors
nurses
counsellors
physiotherapists
occupational therapists
dietitians
social workers
3. Where care is provided
It's possible to have palliative care in many different places, including:
the person's home
a care home
a hospice
hospital
4. How to get palliative care
To find out what palliative care services are available in your area, talk to your GP or district nurse. They can discuss the needs and wishes of your partner, family member or friend, explain who can help, and make referrals.
If your partner, family member or friend is having treatment in hospital, you can also ask to see someone from the hospital's palliative care team. The doctor or nurse should be able to arrange this.
You can also contact the Marie Curie Support Line on 0800 090 2309* to discuss your options and find out if Marie Curie can help. We can tell you what services are available in your area.
5. Know what you should expect
There are guidelines that set high standards for palliative care in the NHS. Because responsibility for the NHS is devolved to each of the four nations – England, Wales, Scotland and Northern Ireland – there are different guidelines depending on where you live. However, they all follow some basic principles, and people living with a terminal illness have a right to expect care that is:
kind and compassionate
person-centred
based on honest and timely communication
agreed with them in a clear care plan
appropriate to their needs and wishes
designed to help them stay as independent as possible
provided in the place of their choice
safe and of a high quality, controlling any pain and symptoms
accessible when they need it, night or day
holistic, which means caring for physical, emotional, practical, social and spiritual needs
6. Knowing the teams that can help
There are many people who can help care for your partner, family member or friend, and give you support.
Your GP and primary care team - When you're ill and living at home, your medical care is the responsibility of your GP and their team.
District nurse - A district nurse (sometimes called a community nurse) organises the different people who help with home care.
Social worker - If you have a social worker, they are likely to be part of your local social services department. You may also get support from hospital and hospice social workers.
Specialist palliative care team - A specialist palliative care team provides medical, nursing and psychological care for people who are affected by serious or terminal illnesses.
You can read more about your care options in our Getting care and support for someone with a terminal illness guide
Marie Curie can also offer support with our Marie Curie Support Line, 0800 090 2309*, open 8am to 6pm Monday to Friday and 11am to 5pm Saturday, and our Marie Curie Community.
*Your call may be recorded for training and monitoring purposes.