Daffodil wearers tell us why they're supporting our nurses
Millions of people around the UK are donating money and donning their daffodils in support of the Great Daffodil Appeal 2016. The money raised will help Marie Curie Nurses care for more people living with terminal illness in their own homes and in our hospices around the UK.
We have been overwhelmed by the hundreds of people who have texted us to say why they're supporting the appeal. In fact, we want to share their lovely thoughts, so this cloud shows the most common words from texts sent by daffodil wearers: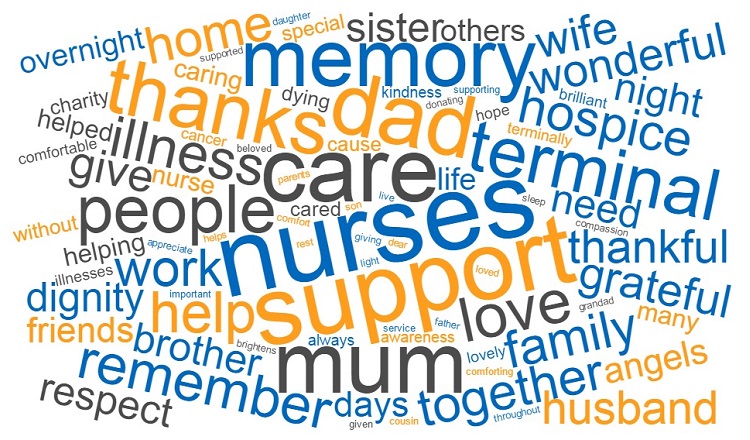 As you can see, nurses are at the heart of why everyone is supporting the Great Daffodil Appeal, with texts honouring the memory of a loved one and saying thanks for care and support given to their mum, dad or another family member living with terminal illness.
Here are a few inspiring examples of why people are wearing daffodils this March: