"Thank you for making our time left together so special"
Paul Selwood was just 50 when he passed away, four years after being diagnosed with cancer. Thanks to you, we could be there for him and his family. His wife, Joanna, explains why your support meant so much.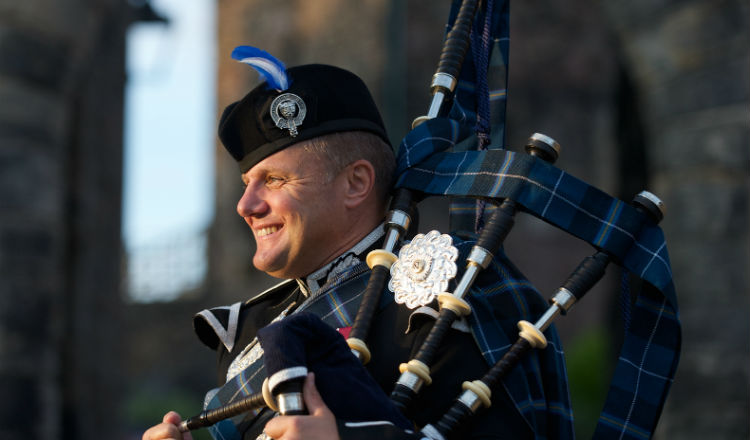 "Paul had a very fit and healthy lifestyle. He was Pipe Major of the 1st Battalion Scots Guards and did a lot of ceremonial duties with the pipe band. His diagnosis was a huge shock – you never think it will happen to your family. But the advice and treatment from our Marie Curie Hospice was just amazing.
"Towards the end of his military career, Paul was involved in the Edinburgh Military Tattoo. Last summer, some of the performers from the Tattoo came and did a small performance in the hospice garden. We opened up the back doors and wheeled the beds into the garden, so nearly all of the patients could be there. The following year, in Paul's memory, we organised another mini Tattoo performance for the patients at the hospice – it was very special.
"Another very touching moment was two days before Paul passed away. There had been a big parade in the local barracks and, afterwards, all the guys came to visit in their uniforms – they were made very welcome by the nurses! Paul was very ill at this stage, but they played him the music from the parade and it helped him perk up.
"Before Paul died, he started fundraising for Marie Curie – something we have continued to do as part of his legacy. It feels important to us to support Marie Curie because of how the nurses looked after Paul, and I've been so touched by people's generosity – we've now raised over £26,000!
"I feel so grateful to Marie Curie supporters - they helped ease the burden of a very sad time in our lives."