How to get hospice care
If you would like care and support at one of our nine UK hospices, please contact your District Nurse, GP or hospital consultant to talk about how Marie Curie can support you and your loved ones.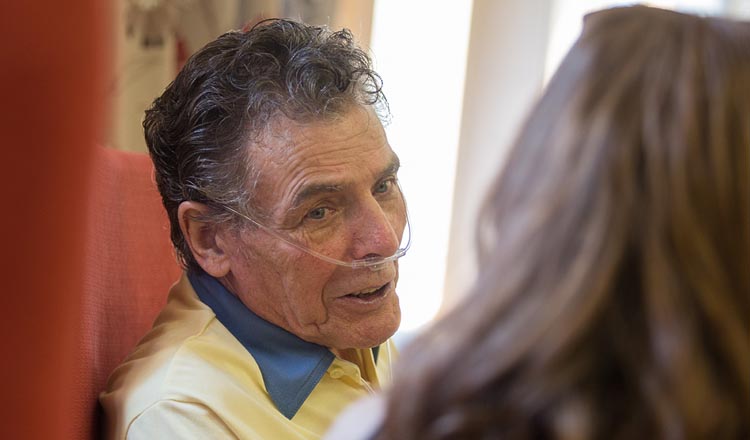 All our hospice services are free of charge to you and your family.
Each of our hospices offers a slightly different range of services, based on what they've found their local community needs.
You might find information about the services available in our hospices helpful when talking to your loved ones and District Nurse, GP or hospital consultant about your care. You can find full details of our services in the section for each hospice:
If you're a family member or carer of someone already being cared for by one of our hospices, you can speak to the hospice directly about what services they offer to support you. These could include bereavement support, counselling, complementary therapies or other services. Take a look at what's available at your local hospice through the links above.
Why can't I refer myself to a Marie Curie Hospice?
We work in partnership with the NHS and our hospices form just one part of your overall care. To make sure all the different types of care and support you receive are working well together, it's helpful for them to be co-ordinated through the healthcare professional with overall responsibility for your care (District Nurse, GP or hospital consultant). If you want to discuss the care our hospices provide before talking to your healthcare professional, please do contact your local hospice.
How can I hospice help me?
Find out more about how Marie Curie Hospices can help and read stories from the people we've cared for.