How you can support our hospices
It costs Marie Curie around £60,000 per day to run its nine hospices across the UK.
And it takes an army of dedicated volunteers to support our doctors, nurses and other healthcare professionals in delivering the very best care to our patients - along with support for their families.
All our hospices are at the heart of the communities they serve and rely heavily on support from individuals, local groups and businesses to fund the vital services they provide.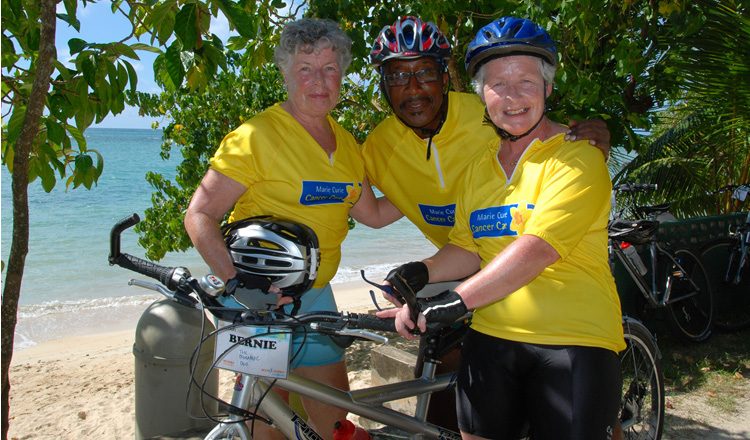 Fundraising for a hospice
There are lots of ways you can support your local Marie Curie Hospice - and have fun at the same time.
You could organise your own fundraising event, take part in one of our hospice treks (find out what events are happening at each hospice by selecting an individual hospice below), set up a local fundraising support group or help out with our Great Daffodil Appeal.
Whether you'd like to help us with fundraising by taking part in an event or organising your own, take a look at what's happening at your local hospice, to get involved.
Ways to support our hospices
Pay for a day
There are many reasons why supporters choose to pay for a day, from celebrating the memory of a close family member to marking a company milestone. You can pay for a day as an individual, company or other organisation. Whatever your reason for the date you choose, we're very grateful for your support. It'll help us give high quality care and support to people in your local community. Find out more.
Volunteer at a hospice
Volunteers play a key part in the running of Marie Curie hospices.
On average, each of our hospices has around 120 volunteers filling a wide range of roles - from driving patients to appointments or working on reception, through to helping on the wards or working at a hospice shop.
Our bereavement services also depend on committed volunteers and most of our complementary therapies are provided by volunteer therapists.
We welcome volunteers of all ages and backgrounds - from students through to people who are retired. Agreed expenses are reimbursed and we are happy to provide references for prospective employers.
If you'd like to volunteer then you can: