How to get a Marie Curie Nurse
If you would like care and support in your home from one of our nurses, you should contact your district nurse or GP.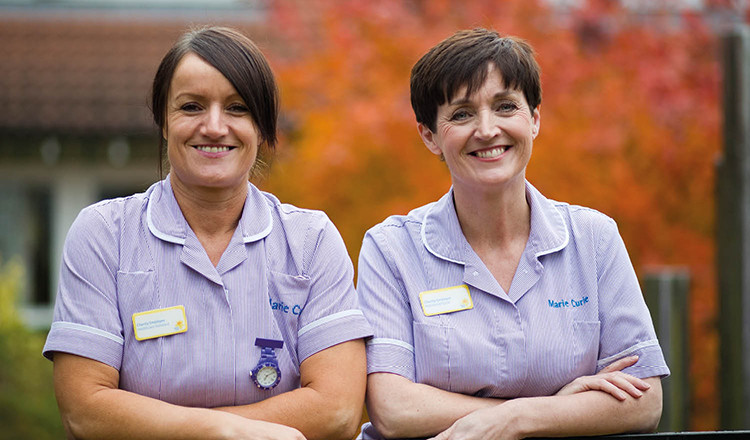 Your district nurse is responsible for coordinating your care at home. If you're not sure who your local district nurse is, your GP's surgery will be able to tell you who they are and how to contact them.
Your district nurse or GP will discuss with you whether our services are right for you and what type and duration of care would be most helpful.
If you both agree you would benefit from the care we offer, they will contact us and organise a Marie Curie Nurse to visit you.
Why can't I book a nurse directly through Marie Curie?
We work in partnership with the NHS covering 94% of the UK and our nurses form just one part of your overall care. To make sure all the different types of care and support you receive are working well together, it's helpful for them to be co-ordinated through your district nurse.
More about our nursing services
Find out what Marie Curie Nurses do and read stories about our nurses.