How to refer patients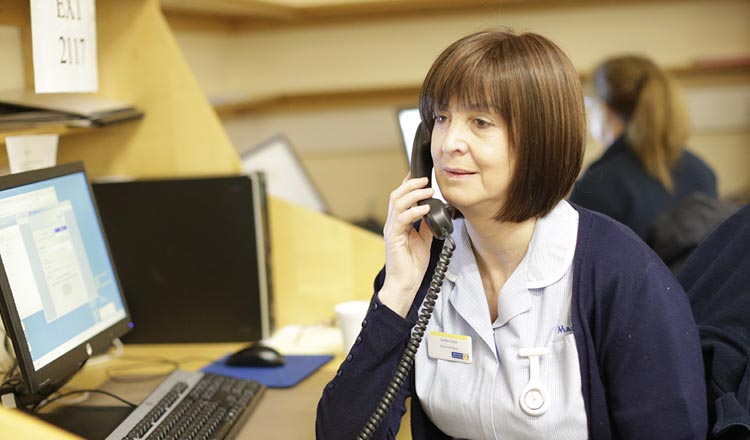 Referrals to Marie Curie nursing services
How do I find out which nursing services are available to patients in my area?
We offer different types of nursing service in different parts of the country, to best meet local need.
To find out which Marie Curie nursing services are available to patients in your area, please call your Marie Curie Regional Nursing Office:
Scotland – 0141 557 7518
Northern Ireland – 02890 882 079
North East – 0191 219 1115
North West – 01274 337 609
Wales – 01495 740 818
Eastern – 0845 073 8592
London – 0845 830 0937
South East – 0845 634 2555
South West – 0845 073 8593
Central – 0845 073 8591
How do I make a referral?
To refer your patient to our Nursing Services, please contact the Marie Curie Referral Centre on 0845 056 7899. It's open 8am to 10pm, 365 days a year.
You'll need to have the following details to hand in the first instance:
your full contact details
the name of the CCG covering the area in which the patient lives
the name of the patient's GP, along with contact details for the practice
the patient's full name and contact details
the patient's diagnosis, prognosis and symptoms
details of past medical history
any information on family
information on the patient's living circumstances.
We'll also ask for an assessment of whether your patient's needs are urgent, changing or stable, so that we can determine the right level of support. Our nursing office staff will advise on any additional information they may need.
What happens once my referral is accepted?
Once a referral has been accepted, we'll pass on the details of the Marie Curie nurse or senior healthcare assistant who will be responsible for your patient's care. We'll also get in touch with the patient directly to let them know we will be supporting them. Read more in-depth information about what happens once you've made a referral.
Referrals to Marie Curie Hospice services