How discrimination impacts care for older LGBT people
To mark lesbian, gay, bisexual and transgender (LGBT) history month, Dr Kathryn Almack from the University of Nottingham, shares findings from her study funded through the Marie Curie Research Grants Scheme, on the experiences, needs and preferences of end of life care for older LGBT people.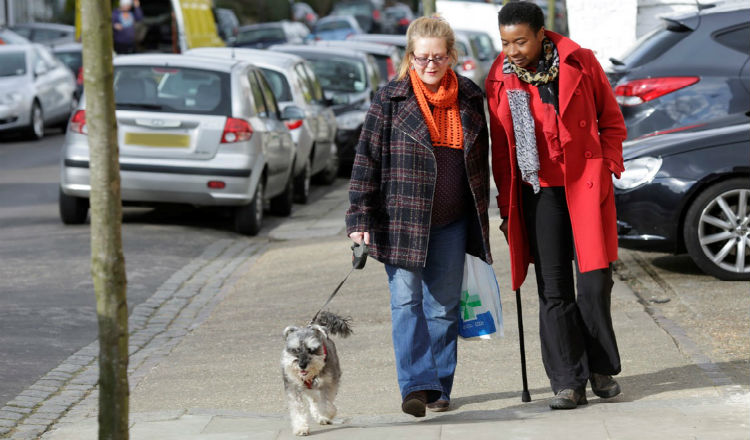 Feeling you have to hide things about yourself from the people around you, or feeling unable to show affection to the people closest to you, aren't things people want to experience at any time.
But this is the reality faced towards the end of their lives by LGBT people.
Between 2012-14, more than 200 people in the UK who identify as LGBT and are aged 60 or over (or under 60 but have an LGBT partner over 60) completed our surveys and took part in interviews.
Previous experience of prejudice and discrimination plays a key part in older LGBT people's concerns and fears about the healthcare system. While there have been significant legal and social changes during their lives, many will have experienced job discrimination, family disapproval and other forms of intolerance – even criminalisation.
More than a quarter of respondents (26%) said they have experienced discrimination related to their sexual orientation or gender identity from health and social care professionals.
In that context, many older LGBT people may be hesitant about disclosing information about their sexual orientation or gender identity. Even those who have been open about their sexual or gender identity in the past may find they are less confident in doing so if they become frail or need more support from a wider range of people.
They may find themselves faced with choices about whether to challenge assumptions about their sexual orientation/gender identity or not. For instance, assumptions that their spouse or partner is a relative/friend or social norms about gender. They may even feel unable to demonstrate affection towards their partner in a healthcare setting, at a time when they feel vulnerable and may need that support the most.
So what do older LGBT people want in terms of care at the end of their lives?
It's a mixed picture. Almost two-thirds of respondents surveyed would prefer to have specific services run by or for LGBT people. However, when we talked to respondents in more depth, many had ambivalent feelings including feeling wary about being segregated.
In general, LGBT people want services that are inclusive to all people, reflect the diversity in society and are places where they feel understood and safe. This could include, for example, making sure staff get the right training to deliver services in a sensitive, appropriate way, having services that are recognised as being LGBT friendly as well as including LGBT symbols and images in information or promotional materials about the service.
Spiritual and religious support that is accepting of LGBT people is also important, to help people feel at peace towards the end of their life and make sure they aren't discouraged from accessing services seen as being linked to religion (such as some hospices).
Other priorities include the ability to nominate partners and significant friends as next of kin or decision-makers about their care. Some also want to make sure estranged family are not involved in their care, although many have close, supportive family relationships.
Many are also concerned about how to make sure their wishes are respected after death. Respondents talked about people they knew whose partners or friends had been excluded from their funerals. Transgender people expressed particular concerns about family members 'reclaiming' them under their birth gender upon death.
We are using these results to inform further research, led by Dr Richard Harding at Kings College London, on the provision of palliative care for LGBT people nearing the end of life.
To learn more about Dr Almack's research, read the report .