An unfinished picture of specialist palliative care services
New survey data on hospice and specialist palliative care services provides a welcome overview of general trends in end of life care – but more needs to be done to address the issues raised by the data.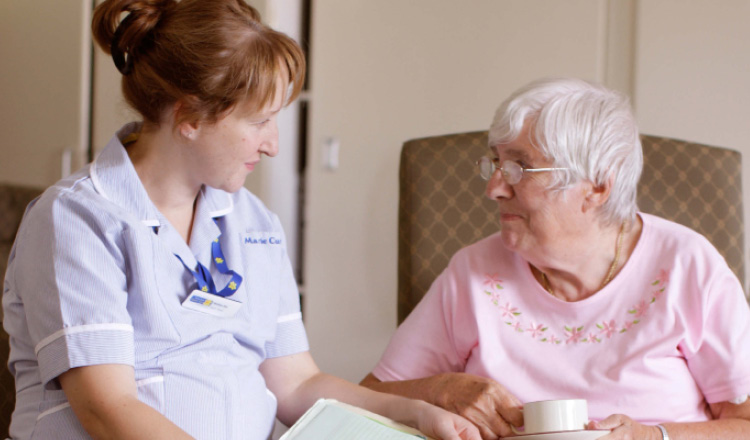 Earlier this week, the National Council for Palliative Care, Public Health England and Hospice UK published the minimum data set of the National Survey of Patient Activity Data for Specialist Palliative Care Services. The annual survey provides an overview of hospice and specialist palliative care services and is used to inform the commissioning of services in England, Wales and Northern Ireland.
How it works
The survey collects feedback from several different service settings, including hospital support and community care, which is experiencing increasing demand for specialist palliative care services. The data also assesses how inpatient hospital stays are changing and whether this setting continues to be where the most specialist palliative care is delivered.
What the data tells us
The data highlights a number of trends, including:
A steady increase in the proportion of people whose stay in inpatient specialist care services ends with their death, with a rise of almost 10 per cent in six years
Only a third of those with an expected death are seen by palliative and hospice community teams
There are gaps in the data, however, which make it difficult to capture the true reality of specialist palliative care provision and quality in the UK. And the result is that services may fail to adapt to the growing need and changing demands for end of life care.
For example, across all settings, patients with cancer are more likely to be referred to palliative care than those with non-malignant terminal illnesses, despite cancer being the cause of death in only 29% of the population. We already know people with conditions other than cancer can find it harder to access specialist palliative care, but without more data on the experiences of these patients we are unable to see where the care is taking place and understand any trends in this group. This can make planning services particularly hard if there is limited awareness of the needs of groups which the data misses out.
More work is needed
While the data from the survey is helpful in showing general trends, there must be more detail on how care is delivered and how services will need to change to adapt to the needs of patients and families. For example, the data does not address the problem of looking at why older people are more likely to receive their specialist palliative care in hospital, why community care services are seeing an increase in demand, and the affects these are having on patient experience.
The sector must continue to push for better data collection which can give a clearer picture of the services we need to be delivering in the future. Without drilling down into these issues and developing our understanding of how the need for specialist palliative care is changing, we are at risk of failing thousands of people living in the UK who desperately need highly personalised care to ensure they can have the death they deserve.