How to help a young person through grief
When you lose someone close to you, it can be an overwhelming and potentially traumatic experience. I work with young people to support them when someone special to them has a terminal illness or has died and has been cared through the hospice and the wider support it provides.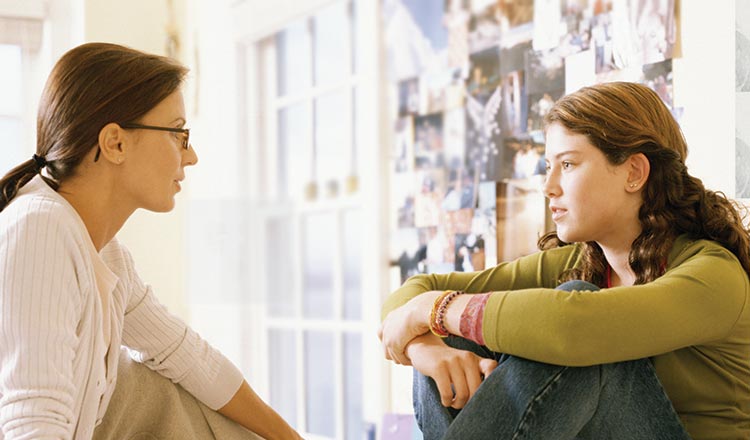 Each family deals with the loss of a loved one in a different way, and how we go about coping with a loss can vary depending on the individual. However there are a number of things which may help at this difficult time.
Talking to a child or young person about what's happening is very important. Understandably, many adults feel the need to protect their young family members or loved ones, but this will often leave a young person to fill in the gaps and come to difficult conclusions alone. Being able to decide how much information they wish to receive can restore a sense of control and reinforce invaluable trust.
Remembering a loved one and finding the right way to do so can be a challenging step in someone's journey through bereavement. I've worked with families to help create a memory jar, in which different kinds of memories of the special person they've lost are written down and shared together (or sometimes kept private) and added to the jar. Creating physical reminders of memories shared can help validate the time spent together with that person, especially for a young person.
"Whatever you decide or feel is OK" is a phrase I use a lot when I'm supporting a child alongside their family. It means giving the child or young person permission to decide how they're feeling and what they what to do. This will often come up when thinking about attending the funeral of the loved one. Having the option to attend the main ceremony or alternately a special service held separately can help. For a child or young person, having an element of control in deciding what to do can help them feel safe.
Each person's journey through bereavement is different and everyone will experience grief in different ways, but it's important to remember that help is available. You can also visit the Marie Curie website to learn more about how best to support a child when someone dies and for help if you are a young person experiencing bereavement.