500th Marie Curie fundraising group opens
Our Marie Curie fundraising network is growing bigger and better every year, and we're thrilled to introduce you to the 500th group to join us.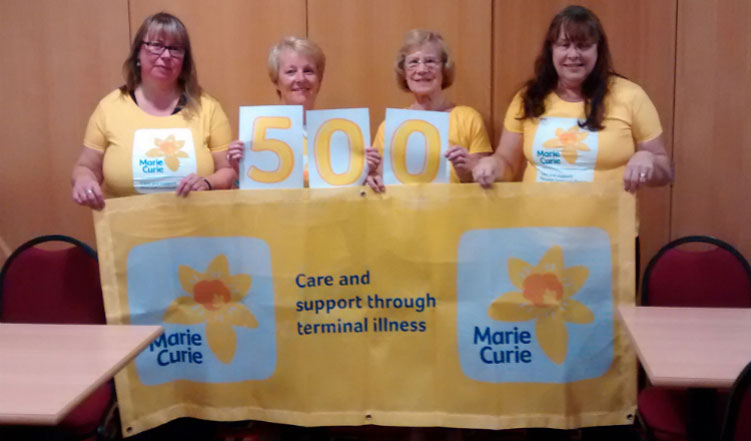 A new Marie Curie fundraising group has just opened in Mapperley and Arnold in Nottingham, joining our extensive network of groups located all across the UK.
This is a significant step in our aim to have fundraising groups in every area of the UK. These groups are our eyes and ears on the ground, leading fundraising opportunities we wouldn't otherwise know about. They're an invaluable part of Marie Curie's work.
Raising millions
From organising collections to arranging local fundraising events, our groups raise millions for Marie Curie every year. Since the first groups were set up in 2011, a massive £15.1 million has been raised for Marie Curie, and this year they are forecast to raise £5 million.
Zoe Noon, Chair for the newly established Mapperley and Arnold group, says: "I started fundraising for Marie Curie after my dad died. Unfortunately, I didn't know about Marie Curie when he was ill, but when I heard about them afterwards I realised how important the charity's work is and wanted to help out.
Getting started
"There are about seven of us in the new group and we're looking forward to getting started. We'll start with collections, but we're also thinking about other ways to raise money."
Getting involved in your local fundraising group is a great way to raise money to help people living with a terminal illness. You'll get to meet new people in your community and have lots of fun into the bargain.