Mum was always there to give support and encouragement when we needed it
It was so important to my sister and me that our lovely mum, Marj, got the right support at the end of her life – especially as she'd been such a support to the both of us through difficult times.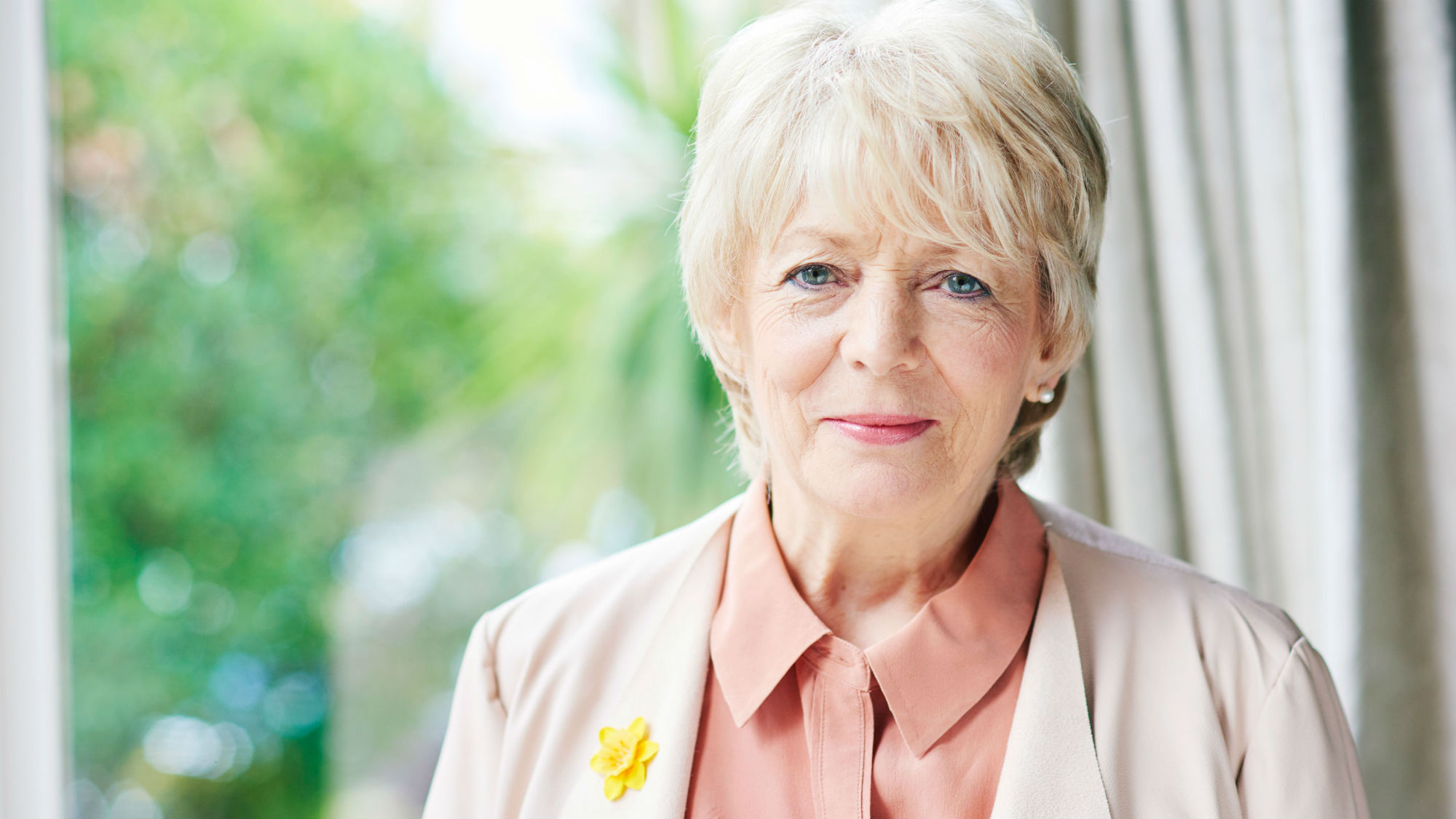 My mum gave me the courage to carry on
I would often phone my Mum when I was stressed playing a difficult part.
She would always talk to me and give me the courage to carry on. Her famous phrase was 'Never say you can't. Always say you can, and you will... you'll do it.
When I went into labour with my first baby I was on my own at home, waiting for my husband to get back, and so nervous.
I rang my Mum and said 'Mum I'm so scared'. She said 'Come on. You'll be fine. You done everything well in your life so far and you'll do this well'.
Her kind words calmed me and gave me courage.
She deserved the best possible care
After Mum was diagnosed with cancer, she was looked after by Marie Curie Nurses at the Marie Curie Hospice, Liverpool.
Mum used to look forward to going to the hospice. The Marie Curie Nurses and staff made such a difference and the care was second to none.
For me and my sisters it was so important that our mother, who was always there to give us support and encouragement when we needed it, received the best possible care.
The sense of relief as we arrived
Leading up to this, Mum had been on a geriatric ward in a local hospital which is not the right place to be when you're dying of cancer.
As soon as we walked through the door at the hospice there was a huge sense of relief.
Shortly after we arrived, a young male nurse came over and knelt down next to mum and said "Now Marj, you must be hungry. Can we tempt you with a boiled egg and toast or how about a lovely bowl of custard?"
I've never forgotten that, it really touched me because it was the kind of thing I would have done for my mum.
A home away from home
The hospice was a place where you could relax as a family and me and my sisters felt like we could come and go as we pleased. It was a home from home for mum and us.
I loved the fact that they had a drinks trolley that would come around for all the patients, serving their favourite tipple before dinner.
Remembering Mum and the nurses which help
I know from my own experience what a difference Marie Curie Nurses can make, not just to the patient but to their families.
That's why I'll be wearing a daffodil this March for my mum and the Marie Curie Nurses who help thousands of patients and families each year.
Join Alison and get involved in the Great Daffodil Appeal this year. Volunteering to collect will mean our nurses can care for more people with a terminal illness, in our hospices and at home.
Join the Great Daffodil Appeal
Volunteering just two hours means Marie Curie Nurses can be there for more people.
Volunteer to collect