Charlotte White's top five cake-decorating tips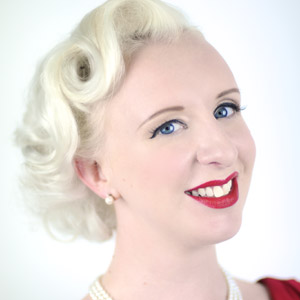 1. A good cake decorator is more like Batman that Superman; it is all about the kit that you have and knowing how to use it, all cakes start off looking the same. To ice cakes, you will need a good non-stick rolling pin, some marzipan spacers, and a straight-edge smoother. To frost cakes with buttercream, invest in a large palette knife and a turntable. You will thank me!

2. When using sugarpaste to decorate your cakes, make sure that you knead it until it feels warm, smooth and malleable. Use only a little cornflour or icing sugar on your hands when kneading as this dries out the paste and makes it crack.

3. To create a professional swirl of buttercream on top of your cupcakes, start by fitting a large open star piping nozzle inside a large disposable piping bag. Fill the bag with buttercream and pipe one strawberry-sized blob straight down on the middle of your cupcake. Still pointing straight down, gently squeeze your piping bag starting from the outside edge and working towards the centre, much like the ice-cream man does! When you are done, stop squeezing and pull your piping bag up and away from the cake.

4. If you find a cupcake topped with lots of buttercream too sweet, try covering them in sugarpaste. Dollop a tablespoon of buttercream on top of each cupcake, and gently lay a 5cm diameter circle of sugarpaste on top of this. Press lightly around the edges to secure, cup your hand very lightly over the top of the sugarpaste and twist a couple of times to smooth out the top. The heat of your hand will create a smooth dome.

5. Have fun! If you make a mistake, you can easily eat the evidence! Your efforts and the time spent making your bakes look extra special will go down a treat.

Sign up to throw a tea party and get your free fundraising pack full of tea party treats.
Photo Credit: Jez Brown Photography