What next for end of life care?
The Government has published its long-awaited response to the Review of Choice at the End of Life after more than a year's delay. Broadly, the Choice Review called on the Government to make a host of changes to end of life care, including more funding for palliative and social care services to ensure that more people are able to die in the place of their choice, usually their own homes.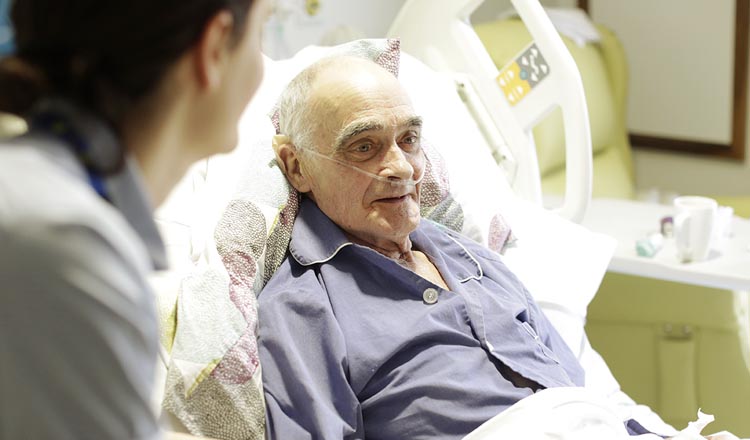 The Government has today responded with a commitment to improve end of life care by focusing on delivering both high-quality care and real choice for patients. Personalised care will underpin the approach set out by the Government and, for the first time, NHS England will explore better ways to evaluate the performance of local end of life care services.
A little less conversation
While these commitments are welcome, we are conscious that previous policies have promised improvement and not delivered. A new report released today by Sheffield Hallam University and funded by Marie Curie highlights that, despite the huge number of policy proposals to improve end of life care in England, there has not been enough action in achieving high-quality care and choice across the board for people affected by terminal illness.
Central to this failure has been the lack of good data around the quality and accessibility of end of life care in England. Simply put, the Government does not know how well end of life care services are performing locally and nationally, or how easy they are to access. New data released today from Marie Curie shows quite clearly that the number of people requiring palliative care is increasing rapidly.
A little more action, please
While today's policy proposals are welcome – particularly the commitment to finally get a grip on how well local end of life care services are performing – additional funding is needed to make these commitments a reality.
Without extra funding from the Government for end of life care, more people will find they cannot access palliative care services as our population ages and demand increases. This means more people dying with uncontrolled pain and in places where they do not want to spend their finals days, such as busy hospital wards.
The NHS was designed to care for people from cradle to grave. But the Government and NHS England are failing many thousands of people each year when they are at the end of their lives and most vulnerable. They must get a firmer grip on this issue and guarantee a fundamental right to palliative care for all.
You can help us make the right to palliative care a reality for everyone who needs it by signing up to Marie Curie campaign emails , or find out more by exploring our policy publications and campaigns.
If you or someone you know is living with a terminal illness, you can find information and support on our website.