Everyone has a role to play in end of life care
Health and social care services are facing ever greater pressure providing the tailored care and support that more people will need at the end of their lives. Now is the time for us all to focus on a compassionate community model of care.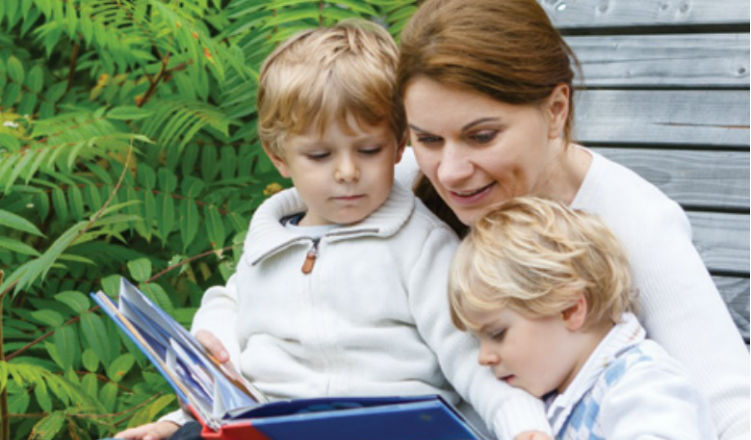 A particular story chimed with me recently when Dr Julian Abel told it at our recent research conference.
One of his patients told him that, if a neighbour offered to help, he always said yes, because you never know when you might need help in future. If the offer was to fetch a pint of milk, he said yes even if he had 10 pints in the freezer already, because his experience was that if he turned down the offer, the person would be less likely to offer again.
People affected by terminal illness know well both the incredible value of support from their local community, and how insecure and uncertain it can be.
Ambitions for better care
At a recent meeting that I chaired for the Ambitions for Palliative and End of Life Care: A national framework for local action 2015 ̶ 2020, we spent half the time talking about the most far-reaching of the partnership's six ambitions – Ambition 6: Each community is prepared to help.
It envisages a society 'where everybody recognises that we all have a role to play in supporting each other in times of crisis and loss. People are ready, willing and confident to have conversations about living and dying well, and to support each other in emotional and practical ways'.
It recognises that death, dying and bereavement are not simply issues for health and social care; every part of the community has a role to play in supporting people through these universal experiences.
In a nutshell, we all have the responsibility as caring and compassionate members of the community we live in to be there for people in their time of need.
Being part of a wider conversation
That's why, to achieve Ambition 6, we all need to be part of a much wider conversation. As a leading national charity delivering end of life care across the UK, we're keen at Marie Curie to understand how we could be partnering with others to support this ambition.
At our meeting, we heard about how the Public Health Palliative Care International (PHPCI) Steering Group is driving a commissioning approach to palliative care and sharing ideas, best practice and lessons learned around the world.
The steering group is chaired by Dr Julian Abel, palliative care consultant and expert in the public health model of care, who's looking at how they can create a mechanism to share resources internationally.
Compassionate communities
Antonia Bunnin, Director of Hospice Support and Development at Hospice UK, spoke at the meeting about the Compassionate Cities Charter, which outlines 13 social changes required to a city's key institutions and activities which a compassionate city would agree to develop and support. These include ensuring schools, workplaces and trade unions have clear policies and guidance around death, dying, loss and care.
Several members of the Ambitions partnership are contributing to this agenda who are testing and evaluating examples of community care led by hospices.
They are also exploring the best ways to evaluate community approaches to end of life care, which is really important as different models are emerging across the UK relatively quickly.
Dying Matters
We also reflected on the role Dying Matters can play, despite some funding challenges.
Set up in 2009 by the National Council for Palliative Care, Dying Matters is a coalition of organisations promoting public awareness of dying, death and bereavement.
It has been facing a challenge to scale up and there are concerns it has become too much of a health movement, losing its focus on encouraging members of communities to embrace the responsibilities we all have to look after those most in need, including bereaved people. We need to find ways to keep this flame not only alive, but growing.
Diverse partnerships
Finally, to achieve our wide-ranging ambition for compassionate communities we need to start having wide-ranging conversations. That means building strong local relationships with a more diverse range of organisations than care providers like Marie Curie might traditionally work with.
If we do all of that, we can help make sure that people like Julian's patient are confident enough in the support available to them from their community that they don't need to cling onto every offer of help, even when they may not need it at that time, for fear it won't be repeated.
Find out more about Ambitions for Palliative and End of Life Care