Five ways of looking at the end of life
It's a cliché to say that it's is a part of life, and another to say it's the only guarantee – but dying is something all of us will be faced with. We asked five people with difference experiences of this time how they see the end of life.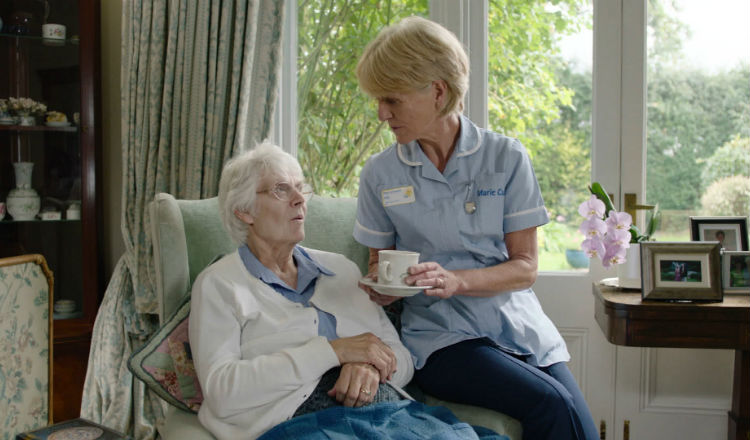 A special moment between loved ones
Marie Curie Nurse Sally Monger-Godfrey has been caring for people at the end of their lives for over 24 years.
"In many ways, the end of someone's life is just as important as the start. It came home to me when my dad was really poorly at home. The children were around his bed. They were just chatting away to him as if it was normal. He died peacefully in the early hours. The children were just so pleased they spent their last evening with Grandad."
A time to get the most from life
Lorrainne Castellano is living with terminal cancer.
"The prognosis is a short time. But I've not put in my diary 'In three months' time I'm going to be dead'! I just want quality. Not huge amounts of time where I wouldn't be me. That's what it's about – living. I'm going to show you how to live!"
A way of refocusing attention
Jenny Strachan is a clinical psychologist at the Marie Curie Hospice, Edinburgh
"Now more than ever, take the time to think about what matters to you. What brings you pleasure? What do you hope for and wish for the people you love? Put that front and centre of every decision – big and small. It can feel like the big choices are being taken away, but a thousand little ones are there every day."
An opportunity to say thank you
Petra McMillan cared for her mum at home with the help of Marie Curie Nurses.
"Mum had devoted her life to me, my brother and three sisters, and her 11 grandchildren. I didn't realise it at the time but being there for her at the end helped me immensely after her death. Her last days were bathed in love, with all of us at her side. I just wanted to know we'd given her the best possible death in the circumstances."
A reminder to seize the day
Steve Davis is an art tutor at the Marie Curie Hospice, Bradford.
"I've sat and held the hand of someone who's dying. It makes you think – you just don't know how long you've got. Nothing is set in stone about life. One of the things I've learnt is the importance of going out for a walk or something similar, taking in each step and looking around and seeing everything. It's about living for the moment."