If health and social care integration isn't working, what do we do now?
Health and social care integration is a key part of the government's strategy to improve care services for patients – but so far it's not working. Why not?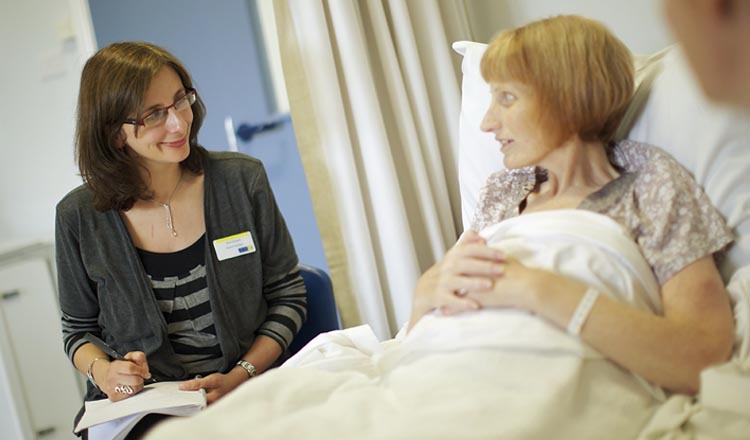 The theory goes that by bringing health and social care services closer together, it will be possible to support more people in their local communities, rather than in hospital – this will mean they receive better care, as well as potentially saving money.
The government is so confident in the benefits of this approach that there is now a target to fully integrate health and social care services in England by 2020. The Better Care Fund was set up in 2015 to encourage local authorities to work with their local health services on projects that would improve services.
Emergency admissions
This week, the National Audit Office reported on the progress of the integration of health and social care so far. It found that the money spent on the Better Care Fund has not saved as much money as expected, or achieved the results it was expected to, with the number of people delayed in hospital continuing to rise and more people being admitted to hospital as emergency admissions.
The report concluded that, at the moment, there is no definitive proof that integrating health and social care results in either saving money or reducing the number of people using acute hospital services. It concludes that it will become more difficult if the current challenges with funding for health and social care are not resolved soon.
Although this is concerning, there have been some positive findings. More than 90% of local areas agreed that creating these plans has inspired health and social care to work more closely together. However, by not including local authorities at the start of the discussions, it has been difficult to ensure they are equally involved in the work.
Financial pressures
So why has this happened? Does this mean that we should abandon the idea of bringing health and social care together?
There are a few issues that need to be taken into account. The first is the financial pressures faced by both health and social care. While there has been much discussion recently of the financial pressures faced by the NHS, social care has been subject to much worse pressures, for much longer. While spending on the NHS has broadly continued to rise in real terms, local authorities have had to make dramatic cuts to social care in recent years.
With an aging population and people living longer with serious conditions, this has meant that social care is drastically underfunded. It is unrealistic to expect there to be drastic improvements when both areas are struggling to continue as they are, much less make changes to what they do.
Local authorities
Another key challenge is the way that health and social care have been brought together. In many instances, the changes have been driven by local health trusts, not always taking into account how local authorities work in a very different way. To create successful and equal partnerships, there has to be genuine co-operation and an understanding of how both parties currently operate to ensure they can work together effectively.
At Marie Curie, we know that people affected by terminal illness often need to use both health and social care services in the last months of life. We know that often it is difficult for them to get the care they need, often because they need to navigate the two separate systems with two different sets of rules. It can make these last months difficult and unnecessarily stressful. We know that many people affected by terminal illness miss out on the care and support they need and we want this to change.

Palliative care is one of the areas where we already see health and social care working together. In our Marie Curie hospices, we have multi-disciplinary teams – from both health and social care – working together to provide holistic care that looks after all of the individual's needs, as well as supporting their loved ones. Our experience is that this makes a huge difference to people affected by terminal illness, particularly as it can help them to be cared for where they want to be, for example at home; rather than ending up in hospital even if they don't need to be there.
Benefits for patients
Although this report suggests that current efforts to integrate health and social care have not been entirely successful so far, this does not mean we should abandon it as an aim. We know that people affected by a terminal illness do benefit when health and social care work together and ensure that they receive all the care they need promptly where they want to be in their last months.
We call on the government to continue its efforts to ensure health and social care continue to integrate to support more people affected by a terminal illness. This needs to be supported by more effective and sustainable funding for both health and social care that ensures we can care for people who need care now and in the future.